Pakistan: Thousands Protest The Opening Of Supply Lines To NATO Troops In Afghanistan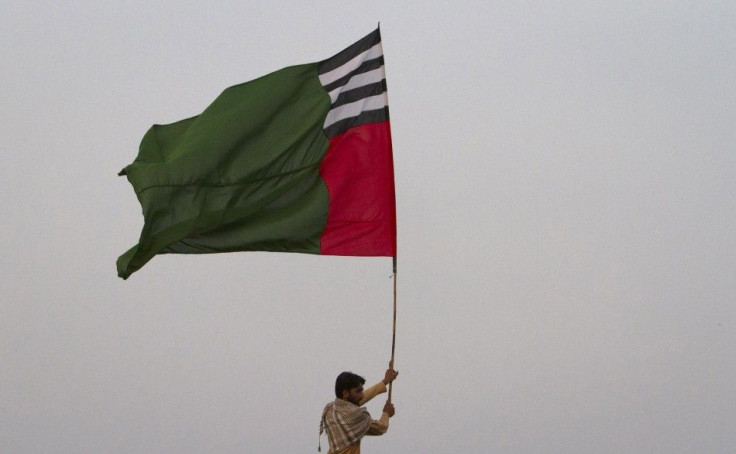 On Sunday and Monday, thousands of religious activists took to the streets in Pakistan to protest the country's reopening of overland supply routes for NATO troops in Afghanistan.
We want to stop the NATO supplies lines at any cost, because this is right now directly an attack on the sovereignty of Pakistan and nothing can be compromised on the sovereignty of Pakistan, said Abdullah Gul, a member of the Defense Council of Pakistan, to Voice of America.
Many of the hardline religious activists who rallied on Sunday and Monday were linked to the Lashkar-e-Taiba militant group, which is considered a terrorist organization by the United States.
The protest began in Lahore on Sunday, reaching the capital city of Islamabad on Monday. Members of the convoy, which is estimated to consist of about 200 vehicles and 8,000 people, according to the Associated Press, announced an intention to block NATO troops from passing through their territory.
Until recently, Pakistan refused to allow NATO to transport supplies via its overland routes into landlocked Afghanistan. The routes were shut down last November after U.S. airstrikes inadvertently killed 24 Pakistani troops, an incident that greatly damaged the two countries' already fragile alliance. NATO has meanwhile used more expensive and time-consuming means of getting supplies into Afghanistan, including long overland routes that run from the Black Sea through Siberia and Central Asia.
A formal announcement of the reopening was made on July 3, after U.S. Secretary of State Hillary Clinton called Pakistan to express deep regrets over the November incident. The agreement will bring an increase of aid funding from the United States, which will benefit Pakistan's struggling economy. The open land routes will also help facilitate NATO's planned withdrawal from Afghanistan by 2014.
© Copyright IBTimes 2023. All rights reserved.