Pakistan vs. Ireland: Match Time, Live Streaming Info And TV Channel For Cricket World Cup 2015 Decider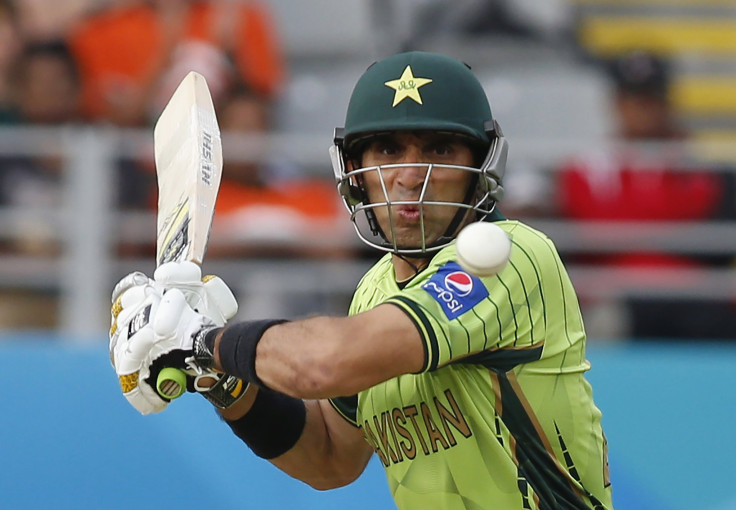 With six of the quarterfinalists at the 2015 Cricket World Cup already decided, Ireland and Pakistan will face off in Adelaide on Sunday in a match that will go a long way to deciding which teams occupy the final two spots. Both countries currently occupy a treasured top-four spot in Pool B, but know that a defeat could allow the West Indies to sneak in, should they, as expected get past the United Arab Emirates a couple of thousand miles away in Sunday's other encounter.
While it would take a big swing for Pakistan's run-rate to be overturned by the West Indies, neither they nor Ireland will be in the mood to be anxiously awaiting news from Napier. For both countries, the clash at the Adelaide Oval will bring back memories of a contrasting kind. At the 2007 World Cup, Ireland secured a stunning upset over Pakistan in a result that proved decisive in them edging out the 1992 champions for a place in the last eight.
Having also beaten neighbors England in 2011, Ireland have furthered their reputation in Australia and New Zealand by beating two test nations in the West Indies and Zimbabwe to put themselves in a position to progress. But veteran batsman Ed Joyce is in no doubt that Sunday's encounter will be the most significant in the history of Irish cricket.
"We came here with more expectation than previous World Cups," he told BBC Sport. "The chance to break into the quarter-finals of a World Cup definitely makes it the biggest game we've ever had."
The match is given further importance for Ireland by the fact that they are not only battling for their lives in this World Cup, but quite possibly for future World Cups, too. The International Cricket Council is planning on scaling the World Cup down from 14 teams to 10 in four year's time, with the top eight-tanked teams qualifying automatically and sides like Ireland competing to qualify for just two remaining spots.
"We have a cause that we fight for," 36-year-old Joyce said. "We are trying to grow the game at home and show the ICC the folly of keeping the next World Cup to 10 teams, not allowing nations like us ourselves a fair chance to get in."
"It's really disappointing that we could be on the verge [of] Ireland's last World Cup game for a long time, either against Pakistan or in the knockouts. That's not being defeatist; it's just being realistic."
But Pakistan will be in no mood for charity as they look to complete their redemption in the group phase after a woeful start to the completion. Following heavy defeats by India and the West Indies, Pakistan have beaten Zimbabwe, the United Arab Emirates, and most impressively of all, South Africa, to put themselves back in the running for a place in the quarterfinals. And captain Misbah-ul-Haq is now confident that his team has what it takes to get past Ireland, and then either of the co-hosts, Australia and New Zealand, in the last eight.
"I have told the players there are no more second chances for us in the remaining matches of the tournament and we go in for every match having burnt our boats and with a fearless attitude," he said, according to Reuters.
"We are than ready to play either New Zealand or Australia in the quarter-finals and we are quietly confident now we can beat any team. I have told the players to be mentally prepared to play without fear and be ready to cope with the pressures of a knockout match."
Match time: Sunday, 2 p.m. local time. Saturday, 11:30 p.m. EDT.
TV channel: DISH Network, Mediacom and Time Warner Cable subscribers can watch the match via pay per view. More info here.
Live streaming info: India vs. Zimbabwe, and all matches, will be available via ESPN's digital subscription service, costing $99.
© Copyright IBTimes 2023. All rights reserved.