Pakistan's Imran Khan a Better-Looking Gadhafi: Salman Rushdie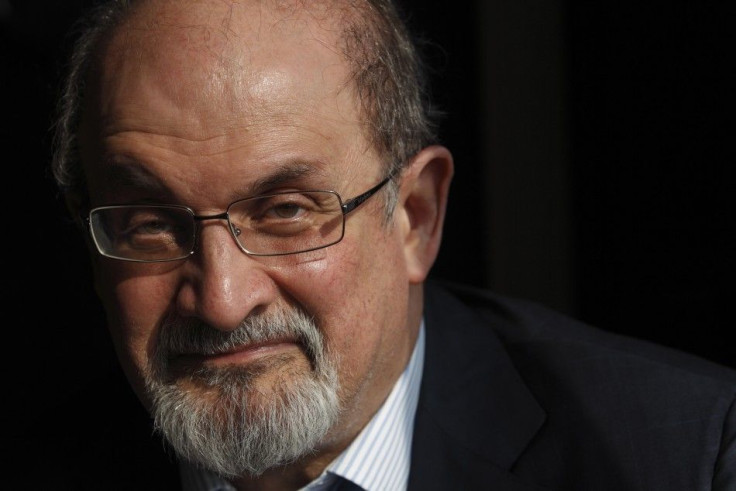 Salman Rushdie, the Indian-born British author of the controversial novel The Satanic Verses, has drawn an unfavorable comparison between Pakistan's cricketer-turned-politician Imran Khan and Libya's slain dictator Moammar Gadhafi, implying that Khan is a dictator in waiting.
Have you noticed the physical resemblance between Imran and Gadhafi? Could cast as a slightly better-looking Gadhafi, The Express Tribune quoted Rushdie as saying while speaking at the India Today Conclave in New Delhi Saturday night.
Khan had earlier pulled out of the conference in Delhi, after learning about the scheduled participation of Rushdie, who has been at the receiving end of numerous death threats from the Islamic world.
Shireen Mazari, who advises Khan on foreign affairs, explained to The Guardian the reason for Khan pulling out of the conclave organized by one of the major media organizations of India: He categorically rejected participating in any program that included Salman Rushdie, who has caused immeasurable hurt to Muslims across the globe.
A sarcastic Rushdie took a dig at Khan saying that the latter withdrew his participation from the conclave over fears of facing his bouncers.
Imran is afraid of facing my bouncers. Imran knew that he would share the stage with me, Rushdie said.
If you want to placate mullahs, don't leave a paper trail. Imran said I caused immeasurable hurt to Muslims. In real world, immeasurable hurt is caused by terrorists based in Pakistan who attack countries like India. Imran wants us to talk to lashkar, Rushdie said, referring to Khan's reason for withdrawing from the conclave.
I would place a substantial bet that he has not read it (Satanic Verses). When Imran was a playboy in London, he was called 'Im the dim,' Rushdie said.
© Copyright IBTimes 2023. All rights reserved.