Pakistan's Pervez Musharraf Charged Of Murder, Criminal Conspiracy In Benazir Bhutto's Assassination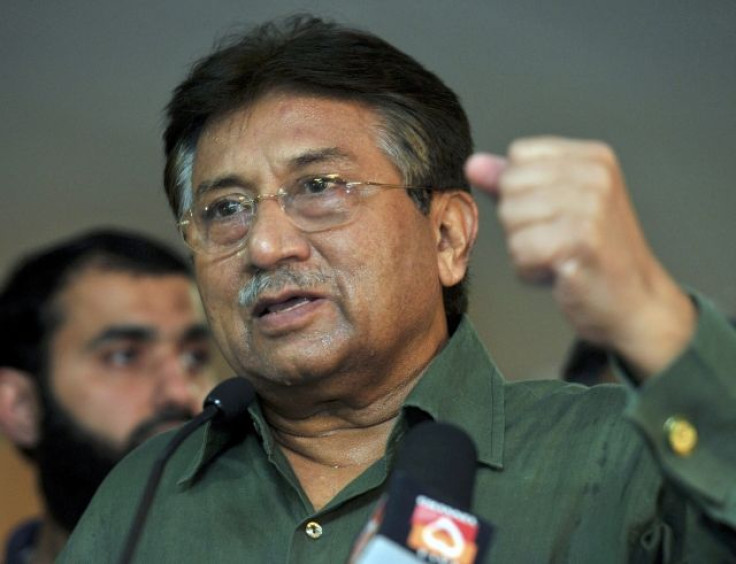 Former Pakistani President Pervez Musharraf was indicted on Tuesday on charges of murder, criminal conspiracy to murder and facilitation of murder, in connection with the assassination of former Prime Minister Benazir Bhutto, news reports said.
Bhutto was killed in an ambush during an election rally on Dec. 27, 2007, in the city of Rawalpindi, less than three months after she had returned to Pakistan and after then-President Musharraf approved a government ordinance granting her amnesty on corruption charges that had dogged her during her stay abroad since 1999.
Musharraf appeared at a court in Rawalpindi, which is about 10 miles south of the country's capital, Islamabad, and pleaded not guilty, Associated Press reported, citing Afsha Adil, a member of Musharraf's legal team. Prosecutor Chaudry Muhammed Azhar set Aug. 27 as the date for the next hearing, the report said.
At the time of Bhutto's death, observers had voiced suspicions that several Islamist groups were unhappy that Musharraf's talks with Bhutto, who enjoyed the support of Western governments, had provided a certain degree of legitimacy to Musharraf's government, which came to power through a military coup in 1999, and was helping to fasten his grip on the country.
Musharraf, who had been living in self-imposed exile in London and Dubai since leaving Pakistan in 2008, returned to his homeland in March to lead his party in the country's general elections held in May. However, he was barred by a court order from contesting in elections for the rest of his life, and was placed in Pakistan's exit-control list, which bars him from leaving the country.
He has been held in detention in his house in the suburbs of Islamabad since he was arrested in June on charges linked to the killing of former Baluch leader Akbar Bugti, who died in August 2006 in a military crackdown ordered by Musharraf.
© Copyright IBTimes 2023. All rights reserved.
FOLLOW MORE IBT NEWS ON THE BELOW CHANNELS