Palestinian Teenager Killed, Hundreds Injured In Clashes With Israeli Forces In West Bank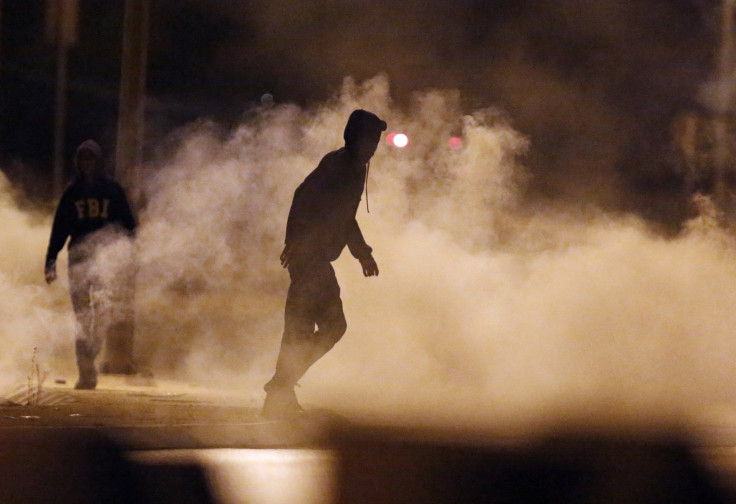 A Palestinian teenager has been killed and hundreds of people injured Sunday in clashes with Israeli armed forces in the occupied West Bank. According to Al Jazeera, the violence was a reaction to Israel's decision of restricting Palestinians from accessing Jerusalem's Old City, unless they were residents.
Hudhayfah Ali Suleiman, an 18-year-old Palestinian, died of his wounds after he was shot dead by Israeli forces when he threw firebombs at them, during clashes at the Tulkarm checkpoint in northern West Bank, according to Haaretz, Israel's daily newspaper. The Palestinian Red Crescent Society said, according to Al Jazeera, that nearly 400 people have been injured, including 150 suffering from bullet wounds. Israeli forces reportedly used live ammunition and steel bullets against the protesting Palestinians Sunday.
Amid the clashes, people attended the funeral of two Israelis who were knifed to death Saturday by a Palestinian man in Jerusalem's Old City, Al Jazeera reported.
According to ABC News, the conflict stems from an age-old dispute between the Israelis and the Palestinians over Temple Mount, a sacred hilltop mound in Jerusalem, which is of religious significance to both Jews and Muslims.
The clashes have reportedly been escalating over the past few weeks as Palestinians shut themselves inside the Al-Aqsa mosque, blocking all entrances while throwing stones, firebombs and fireworks at police. The unrest later spread to other Arab neighborhoods in the area.
Israel's Prime Minister Benjamin Netanyahu vowed Sunday a harsh offensive against "Palestinian Islamic terror," ahead of a meeting with security officials as he flew to Israel from New York, the Guardian reported.
© Copyright IBTimes 2023. All rights reserved.