Pamela Anderson Rallies Against Foie Gras Law In France As French Lawmakers Denounce 'Superficial' TV Star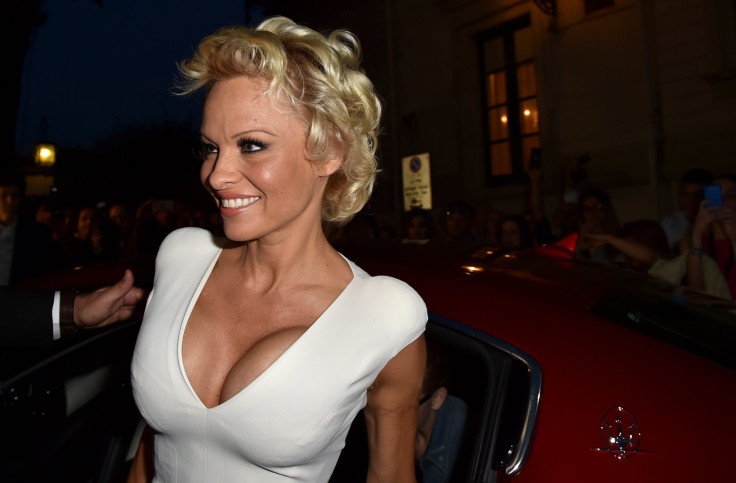 Actress Pamela Anderson attended a meeting in French Parliament Tuesday as an animal rights activist to support a law banning certain practices involved in making the French delicacy "foie gras." The former Baywatch star's invitation to attend the session sparked controversy among members of Parliament, who said her presence was disrespectful to their government institution.
"I'm totally indifferent to her. For me, she represents everything I dislike, the superficial," Socialist Party lawmaker Jean-Michel Clément told radio station France Bleu, France 24 reported. "[Her presence] does not do honor to the institution I have the privilege of holding a seat in," he said.
Anderson has long been an outspoken advocate for animal rights, serving as a spokeswoman for People for the Ethical Treatment of Animals (PETA) and starting her own animal rights foundation. The Pamela Anderson Foundation supports a variety of animal rights and environmental organizations, as well as selling a line of cruelty-free boots, according to its official website.
The debate over foie gras centers on the process of "gavage," where geese or ducks are force-fed with a tube to cause them to fatten up in a short period of time. "Foie gras" means "fatty liver," and it is often served as a pâté type spread or lightly pan-fried. Animal rights activists, including Anderson, have slammed the process as inhumane and Green Party lawmaker Laurence Abeille, who authored the bill, personally invited Anderson to attend the session.
Critics of the law banning "gavage" have argued that foie gras is an integral part of French culture. The delicacy has been one of the most well-known French dishes and it has been made by local farmers and artisans for several hundred years.
Geese overeat before migration, causing the fatty liver to be a naturally-occurring phenomenon. The "gavage" speeds up this process and has long been used by farmers.
© Copyright IBTimes 2023. All rights reserved.