Panama Papers Reveal The Companies Fueling Syrian Barrel Bombs, Airstrikes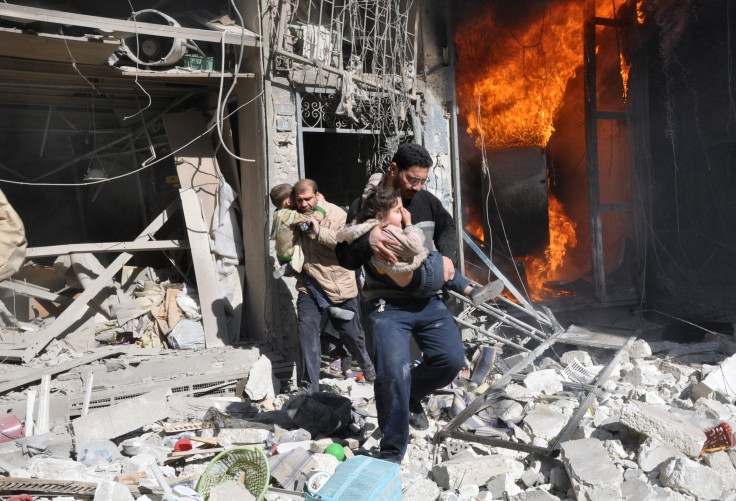 BEIRUT — After five years of war, Manal knows a barrel bomb attack is imminent from the distinctive whirring of the Syrian regime's helicopters before they release their explosive cargo.
Even though the 32-year-old, who declined to give her last name in fear of state reprisals, is trained as a search-and-rescue volunteer in her hometown of Daraa, southwestern Syria, all she can do is "wait silently and pray" when she hears the sound of the incoming incendiary, she told International Business Times. The improvised device attacks indiscriminately and is as cheap to construct as it is deadly, making it one of the most effective and lethal weapons in the Syrian government's arsenal.
The forces of embattled Syrian President Bashar Assad have dominated the country's airspace since the early days of the conflict: The regime's protracted aerial bombardments are the No. 1 killer of civilians in Syria. Some of these airborne weapons, like the barrel bomb, are locally produced, making it nearly impossible to curtail production. The United States and the European Union imposed sanctions on several companies and entities supplying the Syrian regime with the aviation fuel necessary to fly in and drop these weapons, but after a yearlong investigation by the International Consortium of Investigative Journalists (ICIJ), new evidence came to light Monday revealing that the Syrian regime was continuing to purchase aviation fuel from outside the country.
According to the ICIJ's Panama Papers, Panama-based global law firm Mossack Fonseca had three clients that in 2014 were subject to sanctions from the U.S. Treasury Department for "supporting the Syrian regime's procurement of specialty fuels and base oil used in its military campaign against the Syrian people."
The Treasury's Office of Foreign Assets Control (OFAC) blacklisted UAE-based Pangates International Corp. and several of its affiliates, including the Abdulkarim Group, Maxima Middle East Trading Co. and Morgan Additives Manufacturing Co. — all clients of Mossack Fonseca and all accused of supplying aviation fuel to aid Assad.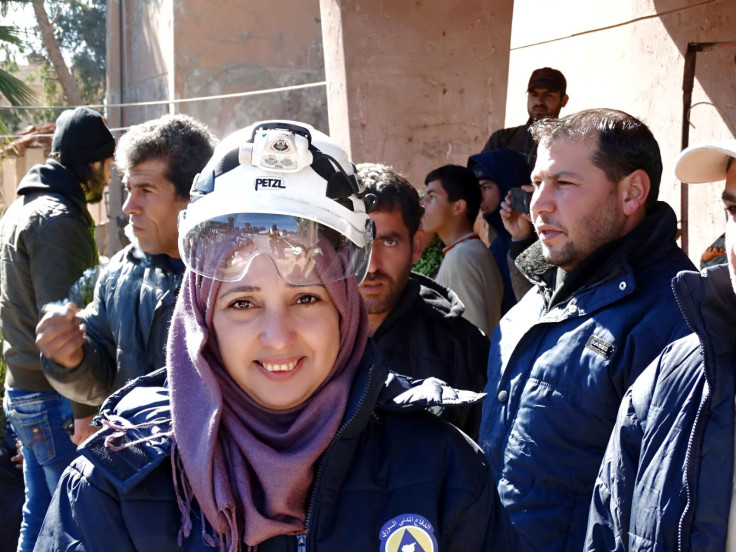 After the U.S. expanded the blacklist in December 2014, the Syria Campaign, a global advocacy group, began a widespread online campaign to pressure European leaders to do the same. Twenty-six hours and 3,655 emails to Italian Foreign Minister Federica Mogherini later, the E.U. also banned the sale of aviation fuel to the Syrian regime.
But according to the OFAC blacklist, the Abdulkarim Group and Pangates both worked with Europe-based companies to circumvent sanctions and deliver aviation fuel to Syria. Netherlands-based Staroil BV and Switzerland-based companies Rixo International and Blue Marine SA were also blacklisted for allegedly attempting to circumvent sanctions a number of ways, including falsifying documents and using shell companies that had not been blacklisted.
Less than a year after Pangates was blacklisted, Mossack Fonseca certified that the company was "in good legal standing." The law firm "helped the company incorporate and maintain offshore branches in Seychelles, a tax haven in the Indian Ocean," the ICIJ report added.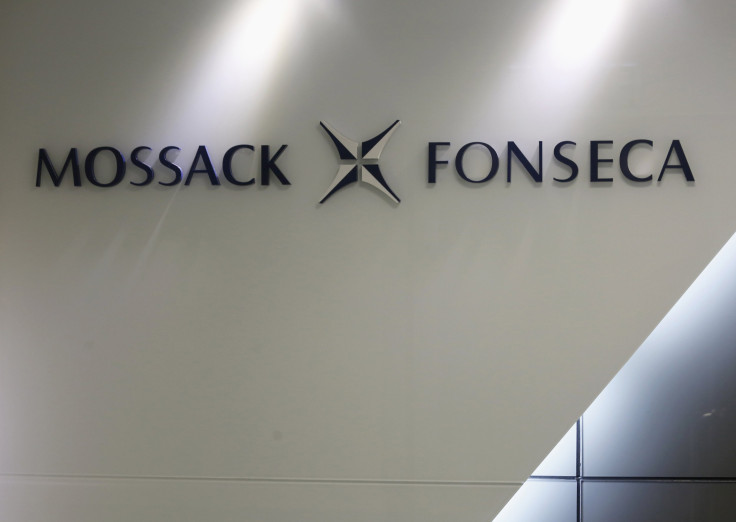 The fact that the companies' names showed up on Mossack Fonseca's records was not unexpected, Henrietta McMicking, the Syria Campaign's senior press officer, told IBT.
"For us it's another predictable horror. Our reaction is rather resigned, the Assad regime will find any way they can to get fuel for their aircrafts."
Manal told IBT she had not read the investigative report but said she was "not surprised."
"The regime has always been supported by Russia and Iran. If it did not get fuel from other companies, it would probably reduce the air raids but would not stop them completely," Manal said.
Abu Ahmad, a medical practitioner working in a field hospital in Homs, was equally resigned. "I do not believe these sanctions," he said. "In my opinion, all they [the West] say is false. I think they are able to stop Assad, but they do not want that."
Ahmad rang in the new year treating shrapnel wounds and severed limbs in a field hospital in Homs. It was the deadliest and most intense period of bombing his area had seen since the war began. His hospital received as many 50 bodies and hundreds of injured people every day.
"Some of the barrel bombs and others are Russian airplane attacks," Ahmad said.
Manal, too, has firsthand experience with the grisly aftermath of a barrel bomb attack. She told IBT barrel bombs explode with such intensity, and so close to the ground, that she has seen someone's head explode.
"Sometimes the pilot deliberately lengthens the flight before throwing the barrel in order to increase our fear," Manal said. "Then it falls on you from the sky and draws all the air around the place before it hits the ground. We need two minutes until we realize we survived and begin to search for victims under the rubble."
Barrel bombs are designed to maximize the number of casualties: Filled with a range of available dangerous objects such as TNT, metal fragments, nails, ball bearings and shards of old machinery, each bomb can weigh between 440 and 1,100 pounds.
Two types of barrel bombs are used in Syria — the first is a cylindrical container, usually an oil barrel or gas tank made of either cement or metal that can reach 5 feet long, and the second is a large, square container that has been described among activists as an "explosive dumpster" consisting of a garbage container or water tank that is around 10 feet long and 6.5 feet high.
In February 2014, United Nations adopted Resolution 2139 demanding "that all parties [in the Syrian war] immediately cease all attacks against civilians, as well as the indiscriminate employment of weapons in populated areas, including shelling and aerial bombardment, such as the use of barrel bombs."
Pangates International could not be reached for comment.
© Copyright IBTimes 2023. All rights reserved.