Panama Papers: Spain's Industry Minister José Manuel Soria Resigns Over Links To Offshore Account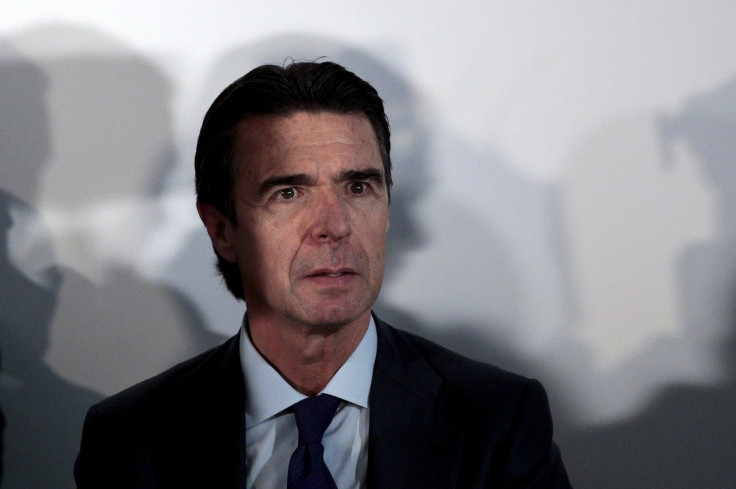 Spain's industry minister José Manuel Soria has become the second big casualty of the Panama Papers leak after the country's ruling Popular Party announced his resignation Friday. Soria was identified as a director of a Bahamian firm in the documents leaked earlier in April, which exposed several tax shelters used by world leaders and celebrities.
Soria, who also held the energy and tourism portfolios, issued a statement saying he resigned "in light of the succession of mistakes committed along the past few days, relating to my explanations over my business activities... and considering the obvious harm that this situation is doing to the Spanish government," Agence France-Presse reported.
The minister's resignation came four days after Spanish online daily El Confidencial said Soria was one of two directors of a company in the Bahamas, named U.K. Lines Ltd., for two months in 1992, according to reports. He said Monday that he never "had shares, nor participation, nor any position of responsibility" in the company, the Associated Press reported, adding that a British company with the same name provided services for a family shipping business he used to run.
However, contradictions in Soria's clarifications and additional reports of his alleged involvement in an offshore company elsewhere prompted opposition parties to call for his resignation.
The leaked trove of over 11.5 million documents, dubbed Panama Papers, exposed several offshore accounts of world leaders, celebrities and companies related to Panama-based law firm Mossack Fonseca. The papers, with data spanning nearly 40 years — from 1977 through the end of 2015 — allegedly revealed the suspected involvement of some companies in money laundering, arms and drug deals, as well as tax evasion.
However, Mossack Fonseca has called itself a victim of a campaign against privacy and said that the leak was actually a hack. The firm's co-founders, Jürgen Mossack and Ramon Fonseca, have denied any wrongdoing.
The first political victim of the Panama Papers was Sigmundur Davíð Gunnlaugsson, who stepped down as prime minister of Iceland last Tuesday after the leak showed he had an offshore account in a secretive company along with his wife.
© Copyright IBTimes 2023. All rights reserved.
FOLLOW MORE IBT NEWS ON THE BELOW CHANNELS