Panama Papers Update: British Prime Minister David Cameron Admits To Profiting From Father's Offshore Fund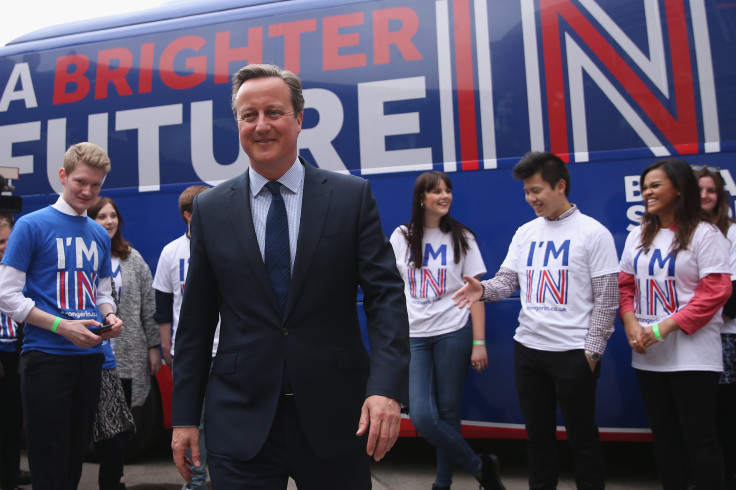 After almost four days of questions about his family connections to the Panama Papers revelations, British Prime Minister David Cameron admitted Thursday to profiting from his late father's offshore investment fund. Cameron said he sold his stake in the Blairmore fund for more than $42,000 only four months before he became prime minister in 2010.
"I paid income tax on the dividends," Cameron said in an interview with ITV. "There was a profit on it but it was less than the capital gains tax allowance so I didn't pay capital gains tax. But it was subject to all the U.K. taxes in all the normal way."
Journalists had questioned Cameron after he initially said his taxes were a "private matter." The British leader then made a vague statement saying he and his family were not currently and would not in the future profit from offshore trusts or funds. Political opponents immediately called for Cameron to release his own tax returns.
The leak of 11.5 million documents from Panamanian law firm Mossack Fonseca revealed that Cameron's father, Ian, had an offshore fund and avoided paying taxes in Britain. Cameron and his wife Samantha held 5,000 units in the Blairmore trust from 1997 until 2010, the Guardian reported.
"I want to be as clear as I can about the past, about the present, about the future, because frankly I don't have anything to hide," Cameron said. The British leader indicated he received an inheritance of more than $420,000 when his father died and could not verify every source of his deceased father's income.
Cameron insisted his father had not set up the fund to avoid paying taxes. "It was set up after exchange controls went so that people who wanted to invest in dollar denominated shares and companies could do so," he said.
The revelations come less than three months before British voters head to the polls to decide whether the U.K. should remain in the European Union. Cameron has been one of the main supporters of the stay campaign.
© Copyright IBTimes 2023. All rights reserved.
FOLLOW MORE IBT NEWS ON THE BELOW CHANNELS