Will Britain Leave The EU Over The Panama Papers? How David Cameron May Affect The Brexit Vote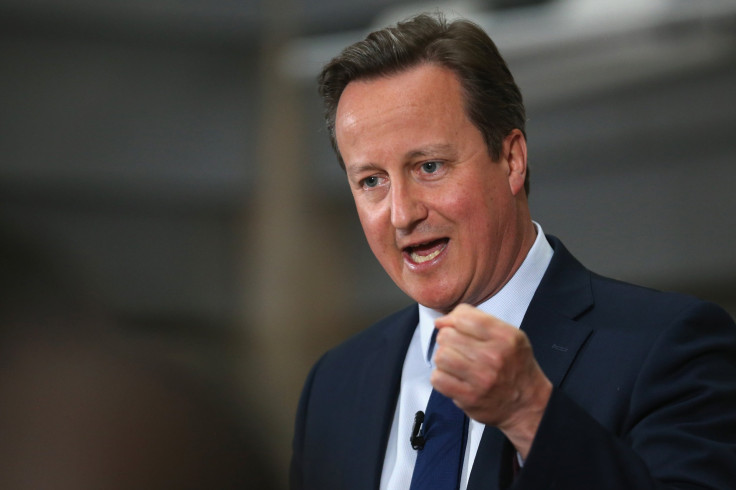 British Prime Minister David Cameron's office has issued four statements in 24 hours, all part of an effort to explain his family connections to an investment fund that was revealed as part of the Panama Papers leak.
The revelations come at a bad moment for Cameron, who is the public face of the campaign urging Britain to remain in the European Union as voters prepare to head to the polls in a June 23 referendum. Growing anti-EU sentiment and discontent over entrenched political elites and money connections have helped fuel the so-called Brexit campaign, and the Panama Papers are just the latest ammunition. A Dutch referendum Wednesday on Ukraine also has been framed as a vote over EU discontent, as Brexit campaigners look to gain support with less than three months before the vote.
"The suggestion that David Cameron is part of a wealthy elite or is someone who may have connections to large sums of money is already priced into British politics," said Matthew Goodwin, a visiting senior fellow at Chatham House's Europe program based in London. "This may well just harden the determination of anti-EU voters to turn out on polling day who may feel this is merely the latest example of a political elite that is increasingly detached from the lives and experiences of ordinary voters, but I do not think this is game-changer."
Cameron's office said he and his immediate family have "no offshore trusts or funds" and that they would not benefit from any in the future, the BBC reported. But a close reading of Cameron's statements have left many wondering if the British leader previously gained from the fund his father, Ian, set up through Panamanian law firm Mossack Fonseca. Labor leader Jeremy Corbyn has called for an independent inquiry into British citizens linked to tax havens and for Cameron to publish his tax returns.
The revelations of world leaders using offshore accounts led to major protests in Iceland Monday and Tuesday. Icelandic Prime Minister Sigmundur Gunnlaugsson temporarily resigned, becoming the first casualty of the leaks. Gunnlaugsson and his wife owned an offshore company, but he did not declare it when he entered politics.
Euroskeptic parties across the continent have been gaining momentum as public trust in the EU has hit low levels following an economic crisis and refugee crisis, factors exit campaigners have been trying to capitalize on. U.K. Independence Party leader Nigel Farage said if a no vote prevails during the referendum in the Netherlands Wednesday, it would serve as a sign that the "growth in euroskepticism isn't just in our country, it's happening elsewhere."
The Dutch referendum asks voters to approve an association agreement between the EU and Ukraine that has already been approved by the other 27 members of the union. The agreement would deepen Ukraine's economic and political ties with Brussels through visa-free travel and increased rights for workers, but "no" voters are largely using it as a way to reflect their unhappiness with the union's expansion policies.
"It's a critical moment for the EU with the issue of the Dutch referendum and I think over quite a long period of time you've had increasingly bitter division between member states surrounding the eurozone," said Jim Buller, a lecturer at the University of York who specializes in British policy and the EU.
But it's hard to tell whether the Panama Papers will have much of an effect on voters in the upcoming June 23 British referendum that will ask voters whether or not they wish to remain in the 28-member EU. Polls surveying public sentiment on the scandal haven't been made public and it's unclear how the investigation will shake out.
Notable Public Figures Implicated in the Panama Papers | Graphiq
"Chances are many people will have forgotten the details by the time we get there," said Ian Bond, director of foreign policy for the pro-EU Center for European Reform based in London. "But they probably will strengthen that populist sense which the campaign to leave the EU is tapping into that you have a political elite that lives in a different world from ordinary people and I think that is potentially quite damaging to the remain side."
While Brexit campaigners have used the narrative of fighting entrenched political elites, pro-exit figures have also been named in the Panama Papers, including Arron Banks and Elizabeth Bilney, who are part of the Leave.eu effort, the Guardian reported.
Surveys show a tight race ahead of the June 23 referendum. The results of an ORB telephone poll of 800 people released this week show 51 percent of voters support the U.K. remaining in the EU, compared to 44 percent who want to see an exit. Only 5 percent of voters remain undecided.
"If I was a gambling man, I wouldn't put very much money on it, but I would put a little money on us staying in just by the skin of our teeth," Buller said.
© Copyright IBTimes 2023. All rights reserved.
FOLLOW MORE IBT NEWS ON THE BELOW CHANNELS