Panama Papers Update: Mossack Fonseca Computer Technician Arrested By Swiss Officials Over Data Theft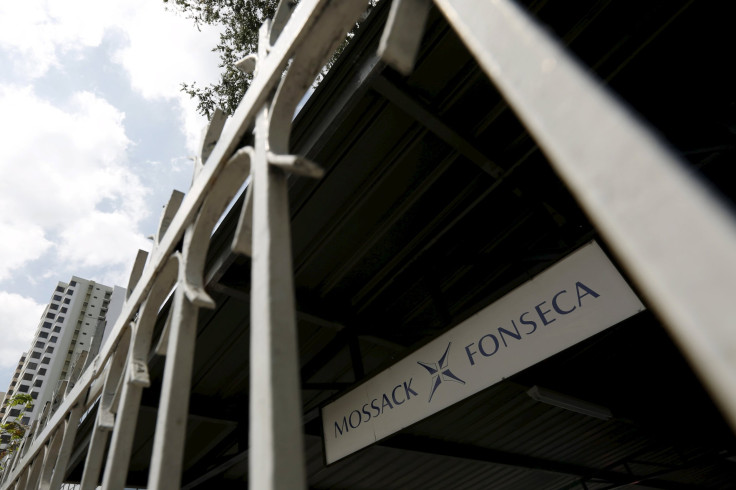 Swiss officials have arrested a computer technician at Mossack Fonseca, the Panama-based law firm at the center of a recent massive leak, on suspicion of taking out large amounts of data from the company, reports said Wednesday. The arrest was made in the firm's Geneva office after Mossack Fonseca provided information to prosecutors.
Swiss newspaper Le Temps first reported Wednesday about the arrest citing a source close to the case. However, the newspaper said that there was no evidence that showed the man — who was arrested several days ago — was behind the leak, dubbed the Panama Papers. According to Le Temps, while the detained person denied breaking any laws, he was accused of theft of data, unauthorized access and breach of trust following a complaint lodged by Mossack Fonseca. The arrest was made after the Geneva prosecutor searched the firm's office and seized computer equipment.
April's leaked trove of millions of documents revealed tax details of several clients, including close aides of Russian President Vladimir Putin, relatives of Chinese leader Xi Jinping and Sigmundur David Gunnlaugsson, who stepped down from his post as the prime minister of Iceland following the leak, soccer star Lionel Messi as well as dealings by the late father of British Prime Minister David Cameron. The data was collated by the International Consortium of Investigative Journalists and published online.
A spokesman for the Geneva prosecutor's office told Reuters that it had launched a probe after a criminal complaint by Mossack Fonseca, which has called itself a victim of campaign against privacy. The spokesman, however, did not elaborate further. The law firm maintains that the leak was, in fact, a hack.
Mossack Fonseca said in a statement late Wednesday that it had filed complaints in different places against people who were likely to be involved in the leak.
"We are confident that the authorities in each of these countries will carry out the corresponding processes transparently and effectively in every case," the firm said.
The Panama Papers, with data spanning nearly 40 years, from 1977 through the end of 2015, alleged that some of the major companies were being used for suspected money laundering, arms and drug deals, and tax evasion.
Following the leak, Panamanian President Juan Carlos Varela defended his country, calling the release of the data a "media attack" by wealthy countries, which he said were overlooking their own drawbacks and unfairly denouncing the Central American nation.
© Copyright IBTimes 2023. All rights reserved.
FOLLOW MORE IBT NEWS ON THE BELOW CHANNELS