Panama Papers Update: Mossack Fonseca Says Company Emails 'Taken Out Of Context,' Files Complaint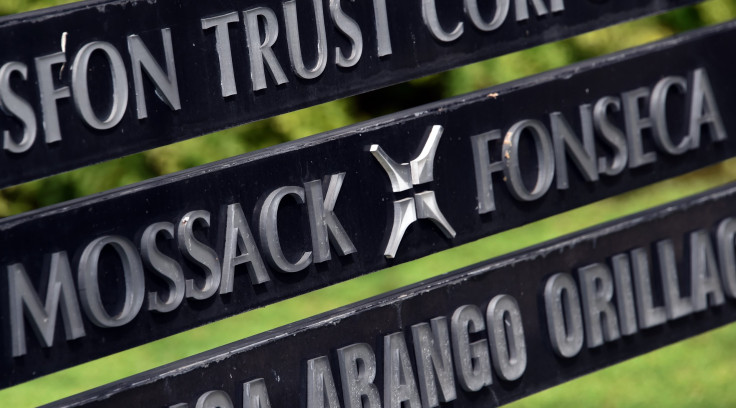 Mossack Fonseca, the Panama-based law firm at the center of a massive data leak, said Tuesday that the company emails — excerpts of which were used to reveal offshore accounts of several world leaders and celebrities — were misinterpreted and "taken out of context," Reuters reported. The firm filed a complaint with state prosecutors as probes have been launched in several countries over the exposé.
Ramon Fonseca, the director and one of the founders of Mossack Fonseca, told Reuters that that his firm did not violate laws and it did not destroy any documents or assist people or companies to dodge taxes or launder money. The leaked trove of over 11.5 million documents, dubbed Panama Papers, exposed tax details of several clients, including close aides of Russian President Vladimir Putin, relatives of Chinese leader Xi Jinping and Iceland's Prime Minister Sigmundur David Gunnlaugsson, father of British Prime Minister David Cameron, and soccer star Lionel Messi.
"We rule out an inside job. This is not a leak. This is a hack," Fonseca told the news agency. "We have a theory and we are following it," he added, without elaborating. "We have already made the relevant complaints to the Attorney General's office, and there is a government institution studying the issue," Fonseca said.
The papers, with data spanning over nearly 40 years, from 1977 through the end of 2015, revealed that some of the major companies were being used for suspected money laundering, arms and drug deals, and tax evasion. Mossack Fonseca claims to have set up about 250,000 businesses over four decades.
"The [emails] were taken out of context," Fonseca said, calling the leak a "witch-hunt." Fonseca added that he feared the firm's rivals could exploit the situation after the exposé, according to Reuters. "The only crime that has been proven is the hack," Fonseca said. "No one is talking about that. That is the story."
On Tuesday, Iceland's Prime Minister Gunnlaugsson resigned after much pressure over his and his wife's links to a secretive company in an offshore shelter, which the leak revealed. Gunnlaugsson and his wife reportedly bought a company in 2007 from Mossack Fonseca through the Luxembourg arm of Landsbanki, considered one of Iceland's three major banks. At the time, the couple was living in the United Kingdom and used the offshore company Wintris Inc. in Panama to invest profits from the prime minister's wife's sale of shares in her family business. But Gunnlaugsson's office said Sunday the prime minister's portion of shares was incorrect, as "it had always been clear to both of them that the prime minister's wife owned the assets."
Australia, Austria, France, India, Sweden and the Netherlands were among the other countries to open investigations following the leak. France announced Tuesday that it would put Panama on a list of so-called global tax havens. However, Panama expressed resent toward the decision.
"In Panama, there is a law that sets out retaliation measures against countries that include Panama in 'gray lists'," the minister of the presidency, Alvaro Aleman, said Tuesday. "The government is going to have to analyze the situation and is inclined to take a series of steps that naturally could go towards adopting means of retaliation."
Some of those "steps" could reportedly include blocking foreign investment or withholding public tenders.
Russian prosecutors also vowed to look into Russian citizens named in leak. "Russia's General Prosecution Office will verify the data made public by national and international media sources regarding some Russian individuals and entities, allegedly having offshore companies and bank accounts," Aleksandr Kurennoy, spokesman for the office, said, RT reported Tuesday.
The documents reportedly showed that several of Putin's associates and close friends made millions from deals, and member of parliament Alexander Tarnavsky said about 80 percent of the Russian economy is held in offshore companies.
Pakistan's Prime Minister Nawaz Sharif Tuesday ordered a probe into allegations that his family owned British Virgin Islands shell companies. He said that the investigation would be headed by a retired judge of the Supreme Court of Pakistan. His family had said Monday that "all of the corporations owned by the Sharif family are legal and financially sound."
© Copyright IBTimes 2023. All rights reserved.