Panama Papers Live Updates: What We Know So Far About Who Is Involved In The Leaks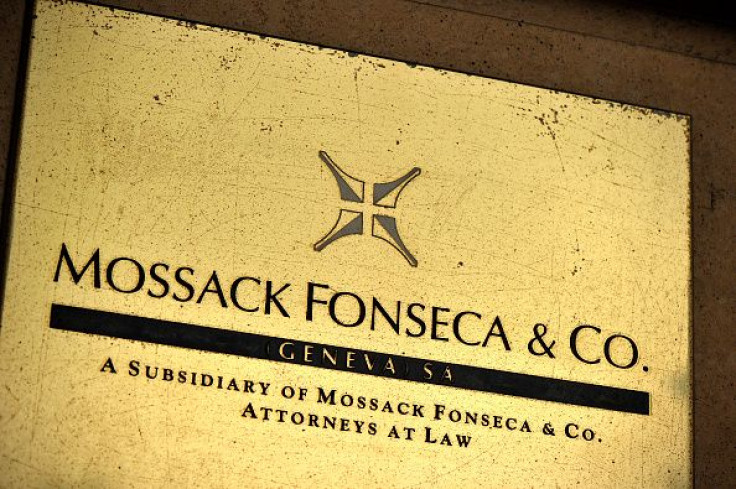 UPDATE: 9:10 p.m. EDT – Ramon Fonseca, the founding partner of the law firm Mossack Fonseca at the center of the Panama Papers, said his firm was hacked from a source outside of his company. The alleged hack led to the leak of sensitive documents linking some of the world's rich and powerful to offshore tax havens in Panama.
In an interview with Reuters, Fonseca denied allegations his firm assisted clients in evading taxes in their own countries or launder the proceeds of ill-gotten gains. The documents have been "taken out of context" and misrepresent what his firm was doing.
As a result, Fonseca said, a complaint has been filed with local prosecutors.
UPDATE: 7:09 p.m. EDT — Pedro Almodóvar is canceling a promotional photo call for his new film "Julieta" after the renowned Spanish director, screenwriter and producer and his brother and business manager were named in the Panama Papers, a massive leak of confidential documents allegedly detailing the shadowy world of tax havens used by the world's rich, famous and powerful.
According to the Spanish daily Diario Dom, Almodóvar's production company announced a promotional tour in Madrid was canceled to avoid the focus shifting from the film to the brother's alleged involvement in using an anonymous offshore tax haven.
"Attention to people concerned about the promotion of 'Juliet.' We have canceled a photo call for the pressure we have [but] maintain interviews," Agustín Almodóvar, Pedro's brother, said on his Twitter account.
Almodóvar apologized in an interview Sunday with the Spanish paper El Confidential, saying the offshore company he sat up was aimed at expanding his brother's business in the 1990s.
Pedro Almodóvar won two Academy Awards for his films "All About My Mother" (1999) and the drama "Talk to Her" (2002) and is considered one of the best living Spanish filmmakers.
UPDATE: 6:09 p.m. EDT — The prime minister of Iceland has not resigned, the country's president said, according to a journalist in Iceland. Iceland Prime Minister Sigmundur Davíð Gunnlaugsson was one of a handful of world leaders implicated in the so-called Panama Papers that alleged a Panama-based law firm helped various individuals set up paper companies as a means to launder money and evade taxes.
UPDATE: 4:50 p.m. EDT — The so-called Panama Papers and its alleged implications of various world leaders' tax evasion practices show that "the theme of transparency is of the greatest importance," German Chancellor Angela Merkel said Tuesday, the BBC reported.
UPDATE: 4:33 p.m. EDT — Democratic presidential candidate Bernie Sanders reiterated Tuesday his opposition to the Panama Free Trade Agreement while highlighting what he says is then-Secretary of State Hillary Clinton's support of it, saying in part that "Children should not go hungry while billionaires use offshore tax havens to avoid paying their fair share of taxes."
Sanders warned in 2011 that Panama was a so-called tax haven that allowed individuals and companies to evade taxes and launder money, but the Panama Free Trade Agreement was still signed by U.S. President Barack Obama.
"Panama's entire annual economic output is only $26.7 billion a year, or about two-tenths of one percent of the U.S. economy," Sanders said at the time. "No-one can legitimately make the claim that approving this free trade agreement will significantly increase American jobs. Then, why would we be considering a stand-alone free trade agreement with this country?"
The Vermont senator said Tuesday in a statement that he would bring that Agreement to an end "with six months" of his presidency should he win the White House.
His full statement follows:
"We now know, as a result of the 'Panama Papers' released by an international consortium of investigative journalists, that more than 214,000 entities throughout the world have been using a law firm in Panama to avoid paying taxes.

"At a time of massive income and wealth inequality in the United States and around the world, the wealthiest people and largest corporations must start paying their fair share of taxes. Children should not go hungry while billionaires use offshore tax havens to avoid paying their fair share of taxes."The Panama Free Trade Agreement put a stamp of approval on Panama, a world leader when it comes to allowing the wealthy and the powerful to avoid taxes.

"I was opposed to the Panama Free Trade Agreement from day one. I predicted that the passage of this disastrous trade deal would make it easier, not harder, for the wealthy and large corporations to evade taxes by sheltering billions of dollars offshore. I wish I had been proven wrong about this, but it has now come to light that the extent of Panama's tax avoidance scams is even worse than I had feared.

"My opponent, on the other hand, opposed this trade agreement when she was running against Barack Obama for president in 2008. But when it really mattered she quickly reversed course and helped push the Panama Free Trade Agreement through Congress as Secretary of State. The results have been a disaster.

"The American people are sick and tired of establishment politicians who say one thing during a campaign and do the exact opposite the day after the election.

"It is time for real change. As president, I will use my authority to terminate the Panama Free Trade Agreement within six months. My administration will conduct an immediate investigation into U.S. banks, corporations and wealthy individuals who have been stashing their cash in Panama to avoid taxes. If any of them have violated U.S. law, my administration will prosecute them to the fullest extent of the law."
UPDATE: 3:41 p.m. EDT — Panama is apparently resentful of France's plans to add its name to a list of so-called global tax havens. France's threat follows this past weekend's revelations of the Panama Papers, documents that show how a Panamanian law firm facilitated setting up paper companies through which individuals, including some world leaders, could launder money and evade paying taxes.
"In Panama, there is a law that sets out retaliation measures against countries that include Panama in 'gray lists'," the minister of the presidency, Alvaro Aleman, said Tuesday during a press conference, reported Agence France-Presse. "The government is going to have to analyze the situation and is inclined to take a series of steps that naturally could go towards adopting means of retaliation."
This tweet states that "Panama has put its financial services and legal system in order with a package of serious reforms."
Some of those "steps" that Aleman referenced could include blocking foreign investment or withholding public tenders, AFP reported.
UPDATE: 2:35 p.m. EDT — U.S. reaction to the release of the so-called Panama Papers has been muted, but some are calling on voters and lawmakers to make tax evasion a major issue in the 2016 race.
"Politicians are complicit in this scandal whether they are named or not. For years, they have accepted campaign donations from the country's largest corporations and wealthiest individuals, who have a vested interest in preserving tax havens. In return, they've made sure that any wealth parked overseas stays far out of the reach of U.S. law enforcement," Trevor Timm, executive director of the Freedom of the Press Foundation and a columnist for the Guardian, wrote Tuesday. "In every election, there is vague talk of 'closing' tax loopholes and ending offshore tax hideouts. Soon afterward, however, those issues are conveniently forgotten. This time it should be different – not least because there is a candidate campaigning to be president who warned of exactly this scenario."
UPDATE: 1:35 p.m. EDT — Russian prosecutors will look into Russian citizens named in the leaked documents of a Panama law firm specializing in protecting private wealth by setting up offshore companies. "Russia's General Prosecution Office will verify the data made public by national and international media sources regarding some Russian individuals and entities, allegedly having offshore companies and bank accounts," Aleksandr Kurennoy, spokesman for the office, said, RT reported Tuesday.
The documents show many of President Vladimir Putin's associates and close friends made millions from deals, and member of parliament Alexander Tarnavsky said about 80 percent of the Russian economy is held in offshore companies, USA Today reported.
UPDATE: 12:55 p.m. EDT — Pakistan's Prime Minister Nawaz Sharif announced Tuesday a probe into allegations that his family owned British Virgin Islands shell companies revealed under the massive Mossack Fonseca law firm leak known as the Panama Papers. He said in a national address that the investigation would be headed by a retired judge of the Supreme Court of Pakistan.
His family released a statement Monday that claimed there had been "no allegations of wrongdoing against the Sharif family" and that "all of the corporations owned by the Sharif family are legal and financially sound."
The leaked documents show three of Sharif's children were linked to offshore companies that owned properties in London, the BBC reported.
Notable Public Figures Implicated in the Panama Papers | Graphiq
UPDATE: 12:35 p.m. EDT — U.S. President Barack Obama said a massive leak detailing tax avoidance involving Fortune 500 companies underscores why lawmakers need to close corporate inversions that allow businesses to move overseas to avoid taxes.
"We shouldn't make it legal to engage in transactions just to avoid taxes," he said Tuesday during a press conference, describing the practice as "one of the most insidious tax loopholes out there."
Obama called global tax avoidance "a huge problem." "The problem is that a lot of this stuff is legal, not illegal," he said.
UPDATE: 11:50 a.m. EDT — Iceland's prime minister resigned Tuesday amid accusations of corruption following the "Panama Papers" leaks. A day earlier, thousands of protesters took to the streets outside the parliament calling for his resignation.
Prime Minister Sigmundur David Gunnlaugsson said earlier Tuesday he was willing to call for fresh elections if lawmakers from his party's coalition partner were unwilling to back him following accusations that he held millions of dollars overseas. Massive leaks of documents from Mossack Fonseca that span four decades have prompted calls for widespread investigations.
UPDATE: 11:25 a.m. EDT — At least 22 people involved in offshore companies created by Mossack Fonseca have been placed on sanctions blacklists by the United States and the European Union, the Guardian reported Tuesday.
"We have never knowingly allowed the use of our companies by individuals having any relationship with North Korea, Zimbabwe, Syria, and other countries or individuals sanctioned by the United Sates or European Union. Once these types of situations are identified, we routinely discontinue the provision of our services," the company told the Guardian.
Panama Papers Leak vs. Other Whistleblower Leaks | FindTheData.org
UPDATE: 11:15 a.m. EDT — NSA leaker Edward Snowden urged world leaders Tuesday to stop using offshore accounts as tax havens. He tweeted:
Snowden has been closely watching the fallout from the Panama Papers leaks in recent days, live-tweeting news related to the documents from a Panamanian law firm.
UPDATE: 10:20 a.m. EDT — Some Americans were named in the "Panama Papers" leaks, including Tina Turner and business mogul David Geffen, McClatchy's Kevin Hall said in an interview Monday. Relatively few Americans have surfaced compared to others — but Hall said more names were to appear in the coming weeks.
The massive leak of Mossack Fonseca documents span some four decades and include tens of thousands of names, as well as more than 100 prominent people who used the Panama-based legal firm allegedly to avoid paying taxes in their home countries. The revelations have prompted calls for investigations into tax evasion in a number of countries. Use of offshore firms is not illegal.
After Labour leader Jeremy Corbyn called for an investigation into the taxes of all British citizens mentioned in the Panama Paper leaks — including the prime minister — Prime Minister David Cameron defended his financial record. He rejected any allegations that he held money in offshore trusts and said his government has sought to close loopholes.
"No prime minister has done more to make sure we crack down on tax evasion, on aggressive tax avoidance, on aggressive tax planning, both here in the UK and internationally," Cameron said. "In terms of my own financial affairs, I own no shares, I have a salary as prime minister."
Corbyn said the leaked documents showed tax avoidance to be on an "industrial scale" and called for widespread inquiries. Cameron's father was apparently involved in an offshore fund for 30 years; Cameron has defended his father's affairs as a "private matter."
UPDATE: 9:30 a.m. EDT — Credit Suisse and HSBC banks have dismissed accusations that they were using offshore firms to help clients evade taxes, Reuters reported Tuesday. Both companies offered statements distancing themselves from allegations related to the recent "Panama Papers" leaks that have prompted calls for investigations into tax evasion around the world.
"The allegations are historical, in some cases dating back 20 years, predating our significant, well-publicized reforms implemented over the last few years," said Gareth Hewett, a Hong Kong-based spokesman for HSBC, Reuters reported.
Credit Suisse CEO Tidjane Thiam said the bank pursued only lawful assets.
"We as a company, as a bank only encourage the use of structures when there is a legitimate economic purpose," he said, defending Switzerland's second-largest bank.
The "Panama Papers" contained documents spanning some four decades from the Panama-based legal firm Mossack Fonseca. Tens of thousands of people, including world leaders, were named in the leaks. Involvement with offshore firms is not illegal.
The French satirical magazine Charlie Hebdo satirized the ongoing international outcry over the scandal in a cartoon titled "fiscal terrorism." Those portrayed carried signs reading "not even afraid" and "they won't change our way of life."
UPDATE: 8:55 a.m. EDT — Iceland's prime minister said he was prepared to call for fresh elections if lawmakers from his party's coalition partner, the Independence Party, would not back him after the release of the massive "Panama Papers" leaks, CNN reported. The news came a day after thousands of protesters took to the streets outside the parliament Monday calling for his resignation.
Prime Minister Sigmundur David Gunnlaugsson and his wife were found to have secretly owned an offshore firm where they held millions of dollars during the country's financial crisis. The offshore legal firm, Mossack Fonseca, that they used to purchase the company Wintris Inc, is at the heart of a massive corruption scandal. The findings have damaged public confidence in the leader. The premier said he and his wife pay their taxes.
The leak of four decades' worth of documents has prompted widespread calls for tax evasion probes across the world. Jeremy Corbyn, the British Labour Party leader, called for investigations into those with links to the controversial offshore company, the BBC reported. Tens of thousands of people, including some world leaders, were named in the leaks, but that doesn't mean they were doing anything illegal.
Original story:
The head of Chile's branch of the anti-corruption organization Transparency International stepped down Monday after he was found through the "Panama Papers" leaks to have links with at least five offshore companies, Reuters reported. Gonzola Delaveau is among tens of thousands of people, including some world leaders, whose names have appeared in decades' worth of documents leaked from Mossack Fonseca, a Panama-based legal firm at the heart of the corruption scandal.
"Gonzalo Delaveau presented his resignation as the president of Transparency Chile, which has been accepted by the board of directors," the organization wrote on Twitter.
The massive trove of documents span some 40 years and were released by the International Consortium of Investigative Journalists in conjunction with 100 other news organizations. The leaks appeared to indicate that some funds were used for suspected money laundering, arms and drug deals and tax evasion and have prompted a number of governments to open investigations. Officials in Australia, Austria, Brazil, France and Sweden, among others, are looking into cases of tax evasion.
While it did not appear Delaveau committed crimes, his use of the controversial firm brought into question his role with the German-based anti-corruption organization. He is also a director for Turnbook Mining, which owns part of Los Andes Copper, a Canadian exploration company that focuses on mining north of Chile's capital, and acts as a lawyer for a number of exploration companies in the Bahamas.
He reportedly told a Chilean radio station that he was "extremely surprised" by the "gray, dark area" of the shady legal firm, Reuters reported. His resignation came as Chile's tax authority announced it would investigate individuals mentioned in the "Panama Paper" leaks.
"I think the leak will prove to be probably the biggest blow the offshore world has ever taken because of the extent of the documents," said the director of International Consortium of Investigative Journalists, Gerard Ryle.
© Copyright IBTimes 2023. All rights reserved.