Panera Battles For Customers With Unlimited Beverage Subscription: How To Fill Up Your Cup
Panera has taken its unlimited coffee subscription to the next level by expanding the service to an unlimited beverage subscription, where the sandwich chain will now offer a full variety of unlimited drinks.
The newly dubbed Unlimited Sip Club costs $10.99 per month plus tax and gives customers access to Panera's full line of self-serve beverages, including hot and iced coffee, hot and iced teas, Pepsi-Cola fountain beverages, and Panera's new Charged Lemonades, which comes in fuji apple cranberry, mango citrus yuzu, and strawberry lemon mint flavors.
The Charged Lemonades are combined with caffeine from Guarana and green coffee extract. Panera said the Charged Lemonades have about the same amount of caffeine as its 20 fluid-ounce hot Dark Roast coffee.
In total, Panera said there are 26 different beverages to choose from, which are available in restaurants nationwide as well as on the chain's e-commerce site and via the company's app.
The Unlimited Sip Club allows for one self-serve beverage every two hours during regular store hours, including free refills.
Customers can sign up for the Unlimited Sip Club at the website or through the Panera app.
To start an Unlimited Sip Club membership at Panera, customers must be part of the chain's free loyalty program.
Plus, customers who sign up for the Unlimited Sip Club now through May 6 will receive a free subscription through July 4, Panera said.
Panera has been making a concerted effort to garner new customers recently as it competes with its restaurant chain rivals.
Last month it entered the chicken sandwich wars with its own poultry renditions – the "Signature Take" and "Spicy Take," which both come with a hefty $10.99 price tag.
Both sandwiches have a quarter-pound 100% all-white meat chicken breast that has been marinated with chicken flavor and then seasoned with Panera's signature spice blend.
They are topped with either parmesan crisps or spicy, crispy pickle chips and proprietary garlic aioli sauce. The "Spicy Take" sandwich also has spicy buffalo sauce.
Panera said at the time about the higher price tag of the chicken sandwiches that it was "confident the combination of its chefs' sandwich expertise along with high quality, clean ingredients is worth it."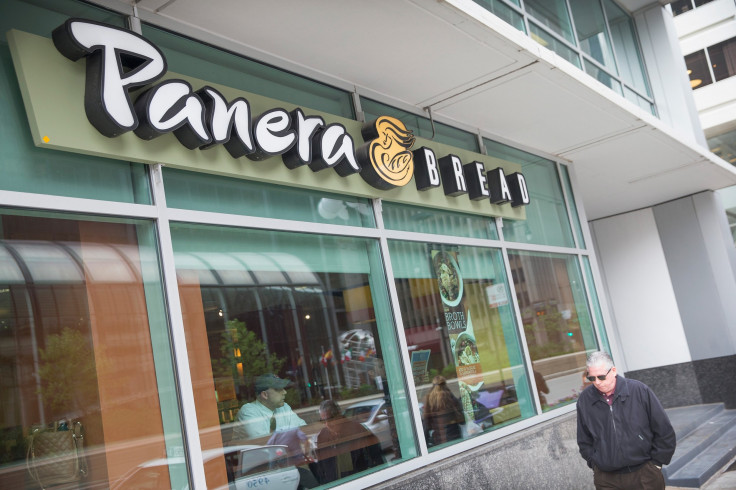 © Copyright IBTimes 2023. All rights reserved.