Papa John's Founder John Schnatter Resigns From Company After Using Racial Slur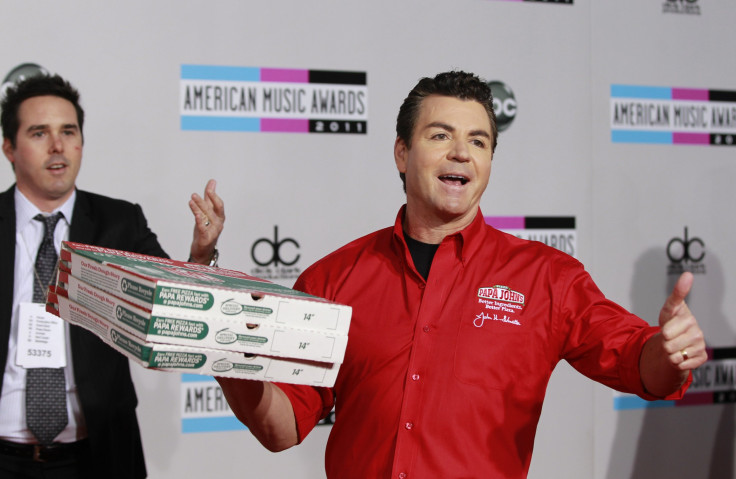 Papa John's founder and Chairman John Schnatter has resigned following accusations of him using the N-word on a conference call in May, an accusation he confirmed in an emailed statement to Forbes on Wednesday.
"News reports attributing the use of inappropriate and hurtful language to me during a media training session regarding race are true," he said, adding "Regardless of the context, I apologize. Simply stated, racism has no place in our society."
The conference call was a role-playing exercise in an effort to prevent future public-relations snafus.
He caused uproar in November 2017 after he blamed partly blamed NFL players protesting during the national anthem for a dip in the company's sales. In January, he stepped down as the CEO of the company after the controversy.
On the controversial call in May, when asked about how he would distance himself from racist online groups, he downplayed the significance of his NFL statement stating Colonel Sanders had called blacks the N-word before complaining Sanders never faced public backlash.
The 56-year-old also discussed his early life in Indiana, stating people used to drag African-Americans from trucks until they died, the Forbes report said.
Though he apparently wanted to convey his disapproval to racism, several individuals on the call found it to be offensive. Laundry Service owner Casey Wasserman apparently terminated his company's contract with Papa John's following the comments.
In the statement, Schnatter said he "condemns racism and any insensitive language, no matter the situation or setting. Our company was built on a foundation of mutual respect and acceptance. … We take great pride in the diversity of the Papa John's family, though diversity and inclusion is an area where we will continue to strive to do better."
Following yesterday's apology, The University of Louisville said Schnatter resigned from its board of trustees. The football stadium at the institution is named Papa John's Cardinal Stadium.
Forbes reported the NFL controversy made the company diminish his prominence in advertisements which Schnatter was not pleased about.
Insiders told Forbes he pushed out the company's CMO Brandon Rhoten in May after he persuaded people to keep Schnatter off the airwaves.
"We believe in the right to protest inequality and support the players' movement to create a new platform for change," the company, which had a sponsorship with the NFL said in a statement in November.
The company was started in 1984 in Jeffersonville, Indiana, after Schnatter installed a pizza oven at his father's alehouse and since then, the company has outlets in over 5,000 locations with an annual revenue north of $1.7 billion.
The mayor of Jeffersonville, Mike Moore, ordered the name John H. Schnatter to be removed from a gym which was renamed in his honor last year after he gave $800,000 toward its renovation.
According to CBS News, the shares of the company fell nearly 6 percent yesterday and ended trading down 4.8 percent.
© Copyright IBTimes 2023. All rights reserved.