Paraguay Faces Protests, Isolation Following Lugo's Ouster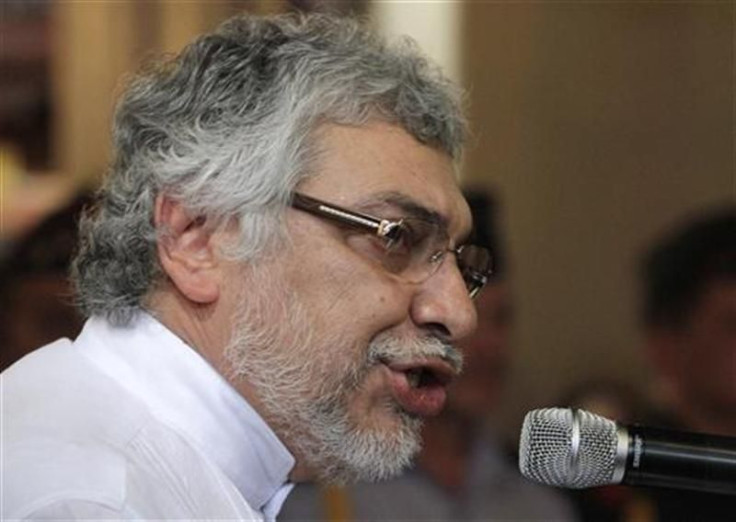 The ouster of Paraguayan President Fernando Lugo by the opposition-dominated Congress Friday, claiming he had failed to perform his duties, sparked protests calling for strikes demanding his return.
The newly sworn-in president Federico Franco, however, tried to calm public sentiments amid a diplomatic fallout, after Argentina withdrew its ambassador in protest, and Brazil recalled its top diplomat to examine the situation.
The country is calm. I was elected (as vice-president) in 2008 by popular vote. Activity is normal and there is no protest, Franco said on Saturday at a news conference, as reported by the Associated Press.
Our foreign minister will go to Argentina, Brazil and Uruguay to meet with authorities and explain to them that there was no break with democracy here. The transition of power through political trial is established in the national constitution, Franco said.
Franco appointed Carmelo Caballero as the Interior Minister and Jose Felix Fernandez as the Foreign Minister within hours of taking charge.
Speaking to reporters Saturday night, Lugo said he was toppled by a congressional coup and that Paraguay was now facing regional isolation.
Without doubt it is a coup, a parliamentary coup, a coup against the citizenry and democracy, and we have to shout that to the four winds, Lugo said.
Lugo was one year short of completing his five-year presidential term when he was voted out by an overwhelming 39-4 margin.
The protesters, who alleged that Lugo's impeachment was an institutional coup, queued up Saturday night to speak for a televised open microphone program broadcast by a public television channel founded by Lugo's administration, to register their disapproval.
The director of Television Publica resigned within hours of Lugo's ouster. Paraguayan media alleged that Franco's communication advisor demanded the channel's programming schedule Friday.
Radical left-wing governments of the region, Venezuela, Bolivia, Ecuador, Cuba, Nicaragua and Argentina have said they would not recognize the new government and have pledged to lobby for sanctions against the new government.
Argentine President Cristina Kirchner, announcing the withdrawal of the country's ambassador, referred to the ouster as a grave constitutional event and said that her top diplomat will return only after democratic order is re-established in Paraguay.
Peru and Mexico questioned the unprecedented speed of the impeachment process, though Mexico recognized the legality of the procedure.
Franco said the ouster of the former president was neither a rupture nor a coup, adding that the change in leadership was in line with the constitution.
(Lugo) recognized he faced a tribunal, he recognized the tribunal's verdict and finally he agreed to step down. Even more importantly, he asked for people to remain peaceful so no more blood would be shed, Franco said. At no time was there a rupture or a coup, there was simply a change of leadership in line with the constitution and the country's laws.
© Copyright IBTimes 2023. All rights reserved.