Paris Airports Delayed As Border Police Strike For Better Working Conditions [PHOTOS]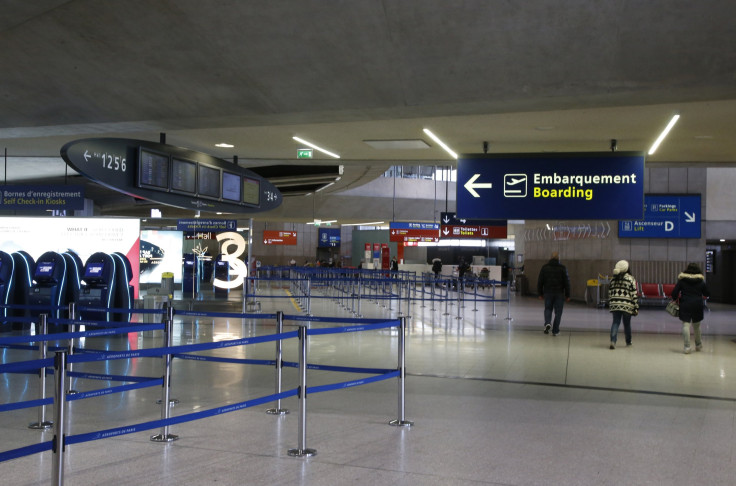 Travelers and news outlets again reported delays Friday at Paris airports as border police continued their strike for better working conditions. According to the Local, officers were moving painstakingly slow on purpose as they verified passengers' information at the Charles de Gaulle and Orly airports. The official Twitter account for the City of Light's airports acknowledged the long wait times in a Friday message and advised travelers to arrive for their flights early to avoid delays.
Passengers took to social media to express their frustration:
Friday was not the first time the border control officers have staged a protest in recent weeks. The group, led by the Alliance Police Nationale union, also interrupted service in France's airports Feb. 5 and last weekend. On Saturday, the officers conducted "scrupulous checks" of passports and "spent three times more time for each passenger," leading to lines that took people two hours to get through, Le Parisien reported. About 25 flights were delayed.
The border police were striking after losing various benefits. Representatives from the union met Monday with government officials and discussed compensation but didn't come away happy with the conversation, according to the Local. A flier posted on the union's website didn't indicate the end was in sight, declaring: "The fight will be led to rewrite the law."
"We'll work toward a crescendo with other actions of this type, but stronger," Alliance spokesman Thierry Maze told Le Figaro in French, promising to disrupt travel for the Euro 2016 soccer tournament this summer.
The border police strikes aren't the only problems that have been plaguing Paris' airports recently. Late last month, taxi drivers organized a demonstration aimed at persuading the government to regulate car service apps like Uber. Activists blocked traffic and burned tires, and more than 20 drivers were arrested, according to the Verge.
© Copyright IBTimes 2023. All rights reserved.
FOLLOW MORE IBT NEWS ON THE BELOW CHANNELS