Paris Saint-Germain Star Mocked By His Wife Over Lionel Messi's Possible Transfer
KEY POINTS
Paris Saint-Germain is still linked to a swoop for Lionel Messi
PSG star Angel Di Maria makes a shocking revelation about Messi's possible move to the Ligue 1 side
Mauricio Pochettino was reluctant to comment on the Barcelona star's situation
Angel Di Maria's wife also fancies having Lionel Messi as her husband's teammate at Paris Saint-Germain.
Di Maria is one of Messi's co-stars in Argentina's national team. However, the 32-year-old admitted that his pitch time with the six-time Ballon d'Or winner at the international stage is short and wants to be teammates with his compatriot in club soccer as well.
Rumors continue to swirl that Paris Saint-Germain is interested in signing Messi. Di Maria, on the other hand, is linked to a move to Barcelona. Shockingly, the attacking midfielder revealed that his wife, Jorgelina Cardoso, has urged him to stay with PSG even as a cook should the club manage to land the Barca star.
"I always had the wish of playing with him in the same team [club]," Di Maria recently told TyC Sports of Messi. "Whenever we got with the national team, it always felt too short. I always had that hope, to play with him every day."
"I had in the past the possibility to join Barcelona but it wasn't to be," he continued. "Now it seems there may be a chance although my contract ends soon. My wife even told me that 'if Leo [Messi] does come, we at least stay and you can make him an asado [barbecue].' With that, I say it all. I don't know what will happen but I would love to, and it would make me very happy. I've had the possibility of playing with Cristiano Ronaldo, Neymar, [Kylian] Mbappe."
Di Maria's career has been quite magnificent. In his six years at PSG, the Argentine attacker has already won 16 major trophies, including four Ligue 1 titles. However, the Argentine attacker insists that if there's one thing he would ask for before calling it a career, it would be to play on the same team with Messi.
"To play with Leo [Messi], I could then happily retire," he insisted. "I couldn't ask anything more from football."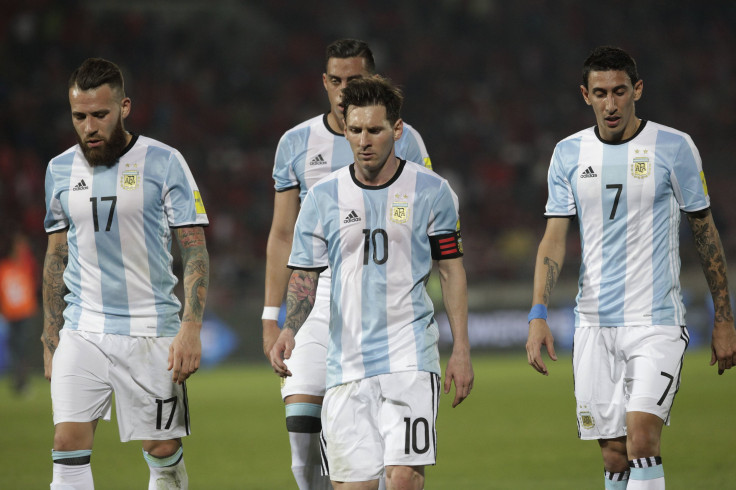 Meanwhile, new Paris Saint-Germain manager Mauricio Pochettino was reluctant to comment on the Messi-PSG transfer saga. According to Pochettino, he totally understands both sides, but "whatever" he says about the subject will surely be "misunderstood."
"Whatever I say will be misunderstood, and I love what I have here," the PSG boss said of Messi's case. "Great footballers fit in any league and any team. I respect players who belong to other teams, because they [the teams] can get angry and I understand why."
"We understand that in the world of football there are no saints; nobody can complain that each club does its best to improve their team," he continued. "But this does not hide a hidden message on our part."
© Copyright IBTimes 2023. All rights reserved.