Transfer Rumors: Moroccan Striker Better Than Lionel Messi Addresses Possible Premier League Move
KEY POINTS
Sevilla forward Youssef En-Nesyri has been chased by Premier League club West Ham United
En-Nesyri has already surpassed Lionel Messi and is now tied with Luis Suarez as La Liga's top goal scorer
West Ham was willing to pay double the worth of the Moroccan striker, his agent says
A La Liga star who has eclipsed Lionel Messi in the goal-scoring charts revealed his thoughts about possibly taking his talents to England.
Despite the ongoing drama at Barcelona, Messi has managed to maintain his exceptional form inside the pitch. So far, the Argentine, who been La Liga's top goal scorer in the last four seasons, already has a tally of 11 goals in 17 matches. However, he has now been dethroned by Sevilla's Youssef En-Nesyri, who notched 12 goals in the Spanish top flight this season.
En-Nesyri's hot streak didn't go unnoticed as rumors swirled that English Premier League club West Ham United is keen on signing him, The Guardian reported.
According to the report, the Moroccan striker was identified by the Hammers as a suitable replacement for Ajax youngster Sebastien Haller. But after weeks of being linked to a move away from Sevilla, En-Nesyri himself shut it all down at least until the end of the current campaign.
"Nothing has changed, all this comes with work and concentration," En-Nesyri told Spanish outlet Estadio Deportivo. "Now we are going for more, for now I am staying at Sevilla, no I'm going nowhere, I want to finish the year here, it's a great club and I want to be here."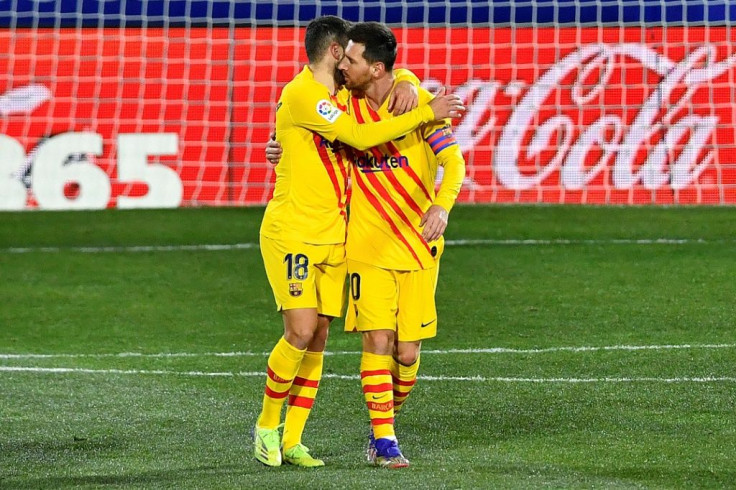 Further addressing En-Nesyri's current situation, the forward's agent and friend, Anass Ouzifi, bared that his client indeed received concrete offers from West Ham.
The Hammers' latest bid was reportedly around the region of €36 million ($43.7 million). However, Ouzifi insisted that En-Nesyri rejected the bid despite the English side being "willing to pay more than double" his worth, Sevilla ABC reported.
"A few days ago another Premier club clammed me again, an important team," Ouzifi recalled. "They asked me about what was Youssef's situation. I told them Youssef didn't want to leave Sevilla."
"I explained the situation well to them," the agent continued. "Youssef [En-Nesyri]is very happy in Sevilla, very grateful to the club and his teammates. Not everything is about money in life."
At 23, En-Nesyri continues to put up stunning numbers for Sevilla. Aside from exceeding Messi, the former Leganes star also completed two hat-tricks in just two weeks, one against Real Sociedad earlier this month and one on Saturday's 3-0 win over Cadiz.
Currently tied with Atletico Madrid star Luis Suarez, En-Nesyri will be aiming to become the second-ever Sevilla player to win the La Liga top scorer award this season.
© Copyright IBTimes 2023. All rights reserved.