Paris Terror Attack Update: Austria Arrests Two People With Possible Connections To Deadly Attacks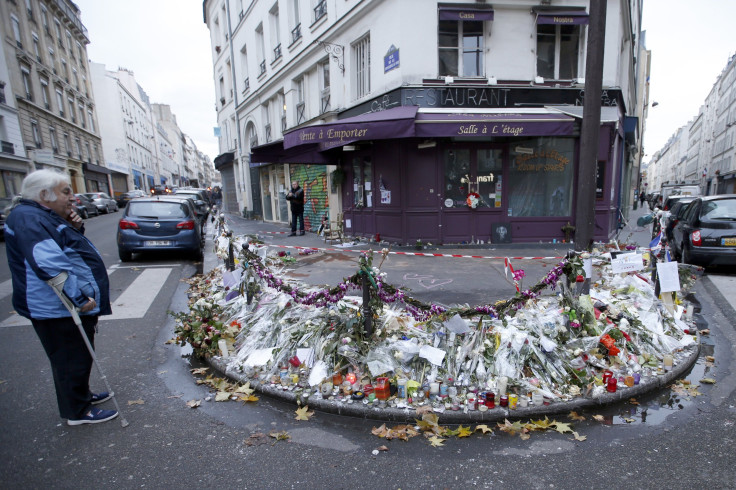 As authorities continue to search for suspects linked to the deadly terror attacks in Paris last month, two people with possible connections were arrested in Austria over the weekend. An Austrian newspaper said Wednesday the two people were arrested at a refugee center in Salzburg, the Local reported.
"Two people coming from the Middle East were arrested," said Robert Holzleitner, a spokesman for prosecutors in Salzburg, AFP reported. "Indications of a possible link to the Paris attacks are currently being investigated."
The Austrian newspaper, Kronen Zeitung, said the two people are French citizens but were posing as refugees and had fake Syrian passports. The pair reportedly traveled to Europe following a route used by refugees passing through Greece and then the Balkans. They entered Austria in October with other people linked to the attacks in Paris, the newspaper reported. Holzleitner did not comment on the nationality of the two people. The Local described the two people arrested as men.
Holzleitner said the arrests were made based "on suspicion of belonging to a terrorist organization." Kronen Zeitung reported that information supplied by a foreign intelligence agency led Austrian authorities to make the arrests.
The coordinated attacks in Paris Nov. 13 left 130 people dead and over 350 wounded at venues across the city, including the Bataclan concert hall, the Stade de France sports stadium and several popular restaurants and bars.
Authorities in both France and Morocco have issued warrants for the arrest of Salah Abdeslam, who allegedly rented a car and drove some of the attackers to the Stade de France. French authorities also alleged that Abdeslam had purchased detonators that were used in the attacks. Abdeslam is the most high-profile suspect who has managed to elude authorities. His location remains unknown, with reports that he could be in Syria, Morocco or elsewhere in North Africa.
© Copyright IBTimes 2023. All rights reserved.