Paris Terror Attacks 2015: Parisians Return To Bars, Live Music Venues, After Bataclan Concert Hall Massacre, Charlie Hebdo Memories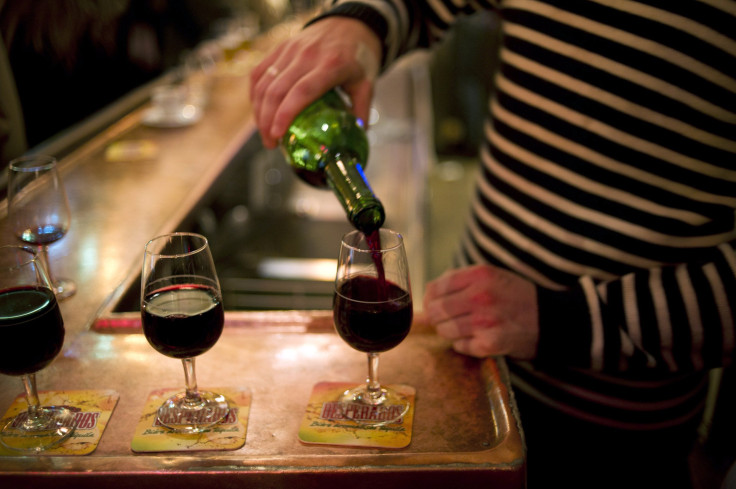 PARIS -- It was the first time the three young men, work friends in their mid-20s, had gone out to a bar since Friday's attacks. They made a conscious choice to sit on the second floor instead of the ground level of the bar.
"Many of our grandparents fought in World War II," said Thibault de Fournas, 27, one of the three young men, who all work at a film production company in the Bastille neighborhood in southeastern Paris. "And when they come into restaurants they make sure they sit where they can see the front door, that they know where the exits are. We are becoming like this and it p----s me off."
Five days after a series of coordinated terrorist attacks rocked restaurants, bars and a concert hall in central Paris, leaving 129 dead and at least 350 wounded, residents of the city tried to return to the small joys of Parisian life: drinking an espresso in a cafe, walking to the boulangerie to buy bread, sipping wine at an outdoor terrace. For many, drinking a beer and smoking a cigarette on the sidewalk outside a bar had become a symbol of defiance, a show of solidarity for a way of life that was threatened by Friday's attacks.
The Pop In, a small bar and concert hall in the 11th Arrondissement, situated 400 yards between the site of the Bataclan theater massacre and the offices of the January terror attack on satirical weekly Charlie Hebdo, held its first concert since the attacks on Wednesday. Parisians went out in defense of their nightlife, nursing beers in the darkened bar while keeping an eye on the exits, defiant but cautious, as leaders looked to protect the small venues and bars that are part of the city's charm.
"We must never stop putting on concerts," said Minister of Culture Fleur Pellerin in a statement Wednesday. In the face of "barbarism," she said, "culture is our biggest shields and our artists our best weapon."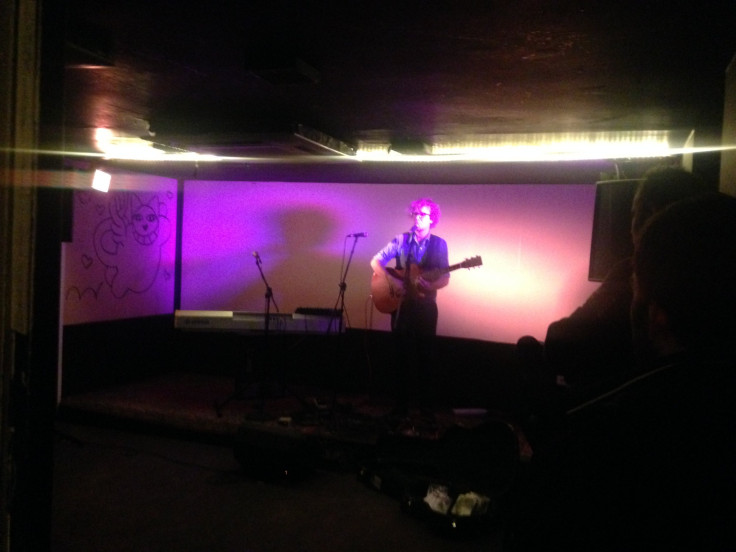 The Pop In is a local staple for the residents of the 11th Arrondissement, a cozy two-story bar where most people know the bartenders and almost everyone can point to his apartment from the window. It has a welcoming, rocker vibe, with wooden benches on the ground floor, plush red couches and a piano on the second, and a black box concert hall in the basement. When there isn't a show, the bartender plays music over the speakers, British rock like the Smiths or Seattle grunge from the '90s.
In the basement, where a British folk singer named Night House started his set at 10 p.m., there were only a handful of concertgoers in attendance, all up against the back wall away from the door. People sat close together, as the singer crooned a few songs and made the usual jokes between tracks.
At the Pop In, just around the corner from where so many young people lost their lives, many patrons had stories about narrowly escaping the attacks on Friday. While young people, mostly under 35, danced and sang along to the Eagles of Death Metal, a California rock (not death metal) band, several terrorists entered the Bataclan armed with Kalashnikov automatic rifles, explosives and loads of ammunition. They held the venue hostage and opened fired on the crowd, executing people one by one. At least 89 people died there.
"I've been to that concert hall," said Nicholas Lefaucheux,, 25, sipping a pint, wearing a dark red sweater and scarf. "I can think of all the exits, think of what I would have done."
Romain Gauthier, 22, was outside the Bataclan around 9:30, around 10 minutes after the massacre began, but said he was wearing big headphones and didn't see or hear anything. When he arrived at a friend's house only a few blocks away from where shots were being fired at other bars near the Parmentier metro stop, he rushed up to his friend's apartment and stayed there for almost seven hours. "We thought to ourselves: They're everywhere; they're surrounding us," he said. "We didn't really know what was happening."
Attendance at the show was far lower than usual, even for a Wednesday night. The Pop In usually packs the room for concerts on Sundays, and throughout the week it's almost impossible to get a drink because it's so crowded. Some regulars were optimistic, though. "I would have been happy even if I had seen one person here," said Kevin, 23, who preferred to give only his first name as he smoked his cigarette outside of the bar.
A tall, thin Frenchman in tortoise-shell glasses and mussed blond hair, Kevin lives across the street from the Pop In. He's gone out to a bar every single night since he watched and heard the Bataclan massacre from his apartment. "We went to the bars, nothing was open," he said, when he went to meet a friend for a drink Saturday, the day after the attacks. "Not even the prostitutes were on the street."
He hasn't slept much since the night of the attacks, but he has continued to go out. "I'm afraid. But I want to live every day," he said. "To say you only live once is stupid, but then you see the portraits of the people who died, and they were so young, like us."
Back inside the bar, people crowded around to sing "Happy Birthday" to a regular, an aging rocker wearing a velvet dress. As people drew closer, they introduced themselves to each other and embraced strangers in a way that is not common to Parisians, who are often known for their cool demeanor.
"We must continue to drink wine, to enjoy our lives," said Kevin, "because otherwise they have won."
© Copyright IBTimes 2023. All rights reserved.
FOLLOW MORE IBT NEWS ON THE BELOW CHANNELS