Paris Terror Attacks Could Embolden World Leaders At UN Climate Change Summit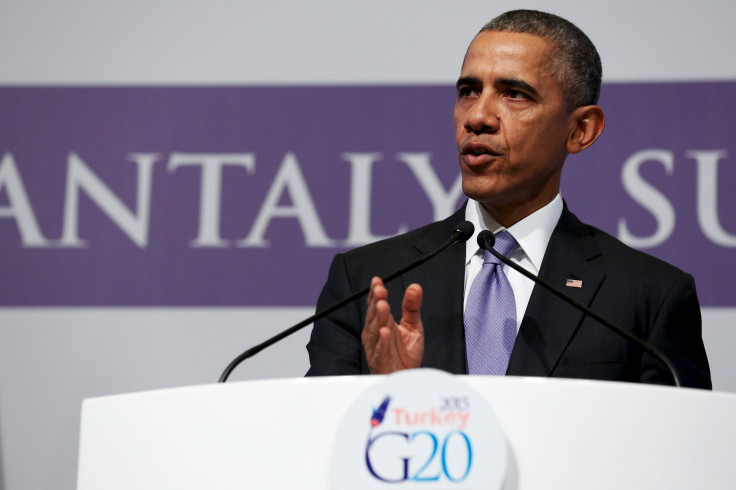 When world leaders meet in Paris this month to negotiate a global agreement on climate change, the wounds of last week's terrorist attacks will have barely begun to heal. But rather than steal attention away from the climate talks, the deadly assault on French turf may lend new weight to the growing concern that severe drought, violent storms and vanishing crops are fueling instability and eroding national security, experts said.
"Governments have been thinking about these issues of how climate change interacts with security for a while. But this may heighten the attention to it," said Francesco Femia, co-founder and director of the Center for Climate & Security in Washington.
Negotiators from nearly 200 nations are still set to meet in Paris Nov. 30 for the launch of the United Nations-sponsored COP21 conference. French and U.N. officials confirmed this week the event would proceed as planned at Le Bourget, an exhibition center in the Parisian suburb of Seine-Saint-Denis where two suicide attacks and a bombing took place Friday night, killing three people. More than 132 people have died and hundreds are wounded after a series of coordinated attacks linked to the Islamic State group.
French Prime Minister Manuel Valls told reporters Monday the summit was "an essential meeting for humanity" and said postponing it would amount to "abdicating to the terrorists." Still, he announced France will cancel side events, including marches and concerts, that fall outside the core negotiations.
Countries at the U.N. summit are expected to forge a legal agreement that commits nations to reducing greenhouse gas emissions over time. Wealthier economies will also pledge funding to help developing countries adapt to rising sea levels, prolonged drought, extreme storms and other climate effects.
CO2 Emissions World Map | FindTheData
If signed, the accord would be the first universal agreement in 21 consecutive climate conferences, signaling a critical shift in the world's determination to stop the rise of catastrophic global warming. The planet's average temperatures this year are on track to rise 1 degrees Celsius (1.8 degrees Fahrenheit) above 19th-century levels -- more than halfway to the 2-degree-Celsius benchmark scientists say will prevent the worst climate disasters.
Academics, climate experts and security officials -- including the U.S. Pentagon and Secretary of State John Kerry -- have increasingly made a case for the ties between rising global temperatures and political instability. CNA Corporation, a federally funded research center, has described climate change as a "threat multiplier" that exacerbates existing security risks, ​including by​ by forcing millions of people from their homes and straining political structures, opening vacuums for terrorist groups to emerge.
Asylum-Seekers from Syria by Country in 2015 | FindTheData
A group of U.S. researchers in January argued that a brutal three-year drought in Syria contributed to the nation's present conflicts. A dire shortage of water -- caused by climate change and poor water management policies -- led to widespread crop failure and the mass migration of farmers to cities, creating social instability. "Human influences on the climate system are implicated in the current Syrian conflict," the researchers wrote in a paper published in the academic journal PNAS.
Mark Cane, a professor at Columbia University in New York who co-authored the paper on Syria, said he hoped the attacks in Paris and other locations would make people in leadership positions more attuned to this link. "The kinds of stresses climate change has put on some societies, and will put on many many more, are extremely dangerous because of the prospect that such stresses will contribute to conflict and terrorist acts," he said.
Even so, the convergence of climate and security issues in Paris won't likely dramatically shift the focus of the COP21 talks, climate policy experts said. They suggested the climate conference is also not necessarily the appropriate time to breach the topic.
"There will probably not be an increasing focus on the national security implications of climate change," said Paul Bledsoe, a former climate official in the Clinton White House. "It's just one of the many critical impacts climate change could bring about. In some ways, it would misrepresent the broad nature of the climate problem to focus on that in the wake of these attacks."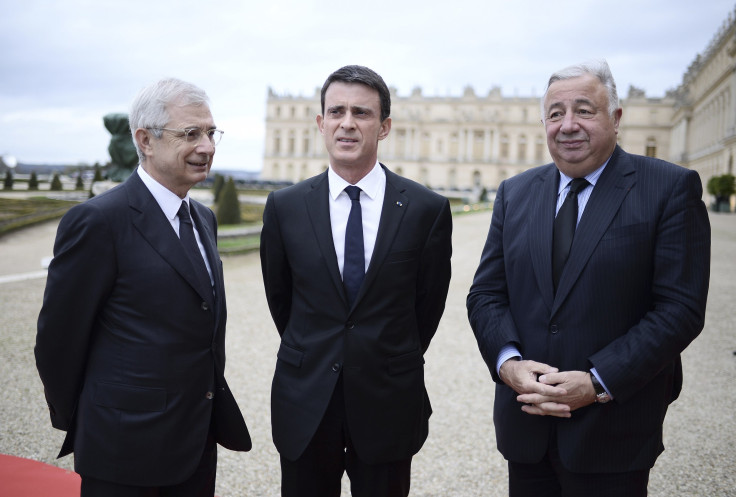 Jennifer Harris, a senior fellow at the Council on Foreign Relations in New York, noted that climate change "is an existential threat in its own right," she said. "We don't need to wrap a defense of climate change as subordinate to any other global aim. I would image the rhetoric you see going into Paris would reflect that."
Femia also cautioned leaders against oversimplifying the link between climate change and rising terrorism threats. "If we make direct connections in an irresponsible way, you potentially obscure positive solutions, or the right solutions," he said. "It's an incredibly indirect link, and it doesn't help to make it a simpler link."
Vermont Sen. Bernie Sanders drew criticism for doing just that last week. In the second Democratic presidential debate Saturday night, the candidate said climate change is "directly related to the growth of terrorism," reiterating his previous remarks that climate change poses the biggest threat to U.S. national security. When asked by the CBS moderator John Dickerson if he stood by those comments after 129 people were killed in terror attacks in Paris Friday, Sanders said "absolutely."
Both Republicans and Democrats criticized Sanders over his comments in the debate. Some, like former Obama adviser David Axelrod tweeted suggesting Sanders had gone too far just a day after the Paris terror attacks.
But Republicans more patently mocked the idea that the two issues are connected at all. U.S. President Barack Obama and Secretary Kerry in recent weeks have garnered flack similar to Sanders after mentioning the climate-national security ties. Republican front-runner Donald Trump tweeted his outrage over the president's recent interview about the threat of climate change.
For climate negotiators, the Paris talks will likely serve as a proxy for global leaders to prove their resilience following the Islamic State group attacks -- and less a forum for debating terrorism in the context of climate change, Harris said.
"There's a sharpened need, made more acute by the attacks last week, to prove that our leaders can still accomplish very difficult, multilateral undertakings," she said. "It will be kind of a rallying cry to prove by virtue of succeeding with the [COP21] that diplomacy can still achieve big things."
© Copyright IBTimes 2023. All rights reserved.