Passenger Tries To Open Airplane Doors Mid-Air, Forces Flight To Make Emergency Landing
KEY POINTS
The plane bound for Toronto had taken off from Warsaw, Poland
An airlines spokesperson said the man nearly struck a crew member
Cops arrested the passenger after the plane landed in Reykjavik
A flight traveling from Poland to Canada was forced to make an emergency landing in Iceland due to the commotion caused by a disruptive passenger.
The man from Canada attempted to open the aircraft's door and was tackled by fellow passengers when he became violent.
The incident took place aboard the LOT Polish Airlines flight 41 that took off from Warsaw and began its journey to Toronto on August 11. A few hours into the flight, the Canadian passenger got into an altercation with the cabin crew after a flight attendant refused to serve him alcohol, the New York Post reported Monday.
The unidentified man began yelling at the cabin crew members and nearly struck one of them.
The man "went to aft galley and shouted at crew members," LOT Polish Airlines Press Officer Krzysztof Moczulski told CTV News Toronto. "The passenger was about to hit a cabin crew member, but fellow passengers ran to galley and tried to calm him down."
Moczulski said the passenger became so aggressive that it took at least five passengers to subdue him.
"He managed to get away and at one point the passenger ran to the plane doors and tried to open them mid-air," Moczulski added.
Before the plane could reach its destination, the pilot decided to make an emergency landing in Reykjavik, where cops entered the aircraft and arrested the unruly passenger.
It is unclear whether the man is facing charges in connection with the incident.
A fellow flyer that was seated near the arrested passenger said he heard screams coming from the backend of the plane as the incident unfolded.
"He was in the back of the plane fighting with the flight attendants. It was just non-stop," the witness from Ontario told the outlet.
"People were restraining him because he was throwing water bottles at flight attendants," he went on to say. "He was also spitting on other passengers. At one point he was yanking on the plane door."
LOT Polish Airlines said the plane had to return from Reykjavik to Warsaw, where all the passengers aboard were given hotel rooms as they waited for their next flight to Toronto.
No injuries were reported following the incident. However, the cabin crew was left "extremely stressed by the situation," LOT Polish Airlines said.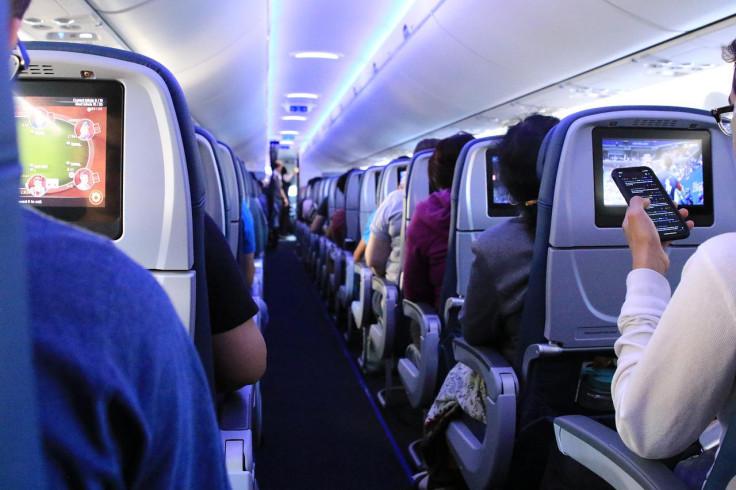 © Copyright IBTimes 2022. All rights reserved.
FOLLOW MORE IBT NEWS ON THE BELOW CHANNELS