Patrick Mahomes Expected To Sign Contract Extension With Kansas City Chiefs Before 2020 NFL Season
Patrick Mahomes is the best player in the NFL, and it might not be too long before he gets paid like it. The Kansas City Chiefs are reportedly expected to give their quarterback a lucrative contract extension before the start of the 2020 season.
According to ESPN's Jeff Darlington, the two sides are expected to reach an agreement sometime soon.
"We continue to hear that this will get done this summer," Darlington said Friday on "NFL Live." "There's really no question, no acrimony when it comes to Mahomes' potential contract extension."
Mahomes has two years and $27.6 million left on his rookie deal. Any contract that he signs would almost certainly make him the NFL's highest-paid player.
Russell Wilson is the league's highest-paid player at $35 million a season. The Seattle Seahawks' quarterback inked a four-year, $140 million contract a year ago.
There's been speculation that Mahomes could sign a record-setting contract worth $200 million, though the 24-year-old might prefer a shorter contract that affords him more flexibility.
"As talks eventually heat up, the one thing I would focus on is years of the contract," Darlington said. "We've seen that be the contention when it comes to Dak Prescott. I think in a more amicable way that will be the big discussion when it comes to Mahomes. The Chiefs would wanna lock him up for seven years, whereas Mahomes is gonna be more likely to want to hit the market again and make sure that he continues to have the proper market value compared to everybody else."
Prescott reportedly wants a four-year contract, while the Dallas Cowboys are trying to lock him down for five years. If the two sides don't reach an agreement by July 15, Prescott will play the 2020 season on the $31.409 million franchise tag.
Mahomes won the 2018 NFL MVP award in his first season as a starter, throwing 50 touchdown passes. He won the Super Bowl LIV MVP award in February, leading Kansas City to its first championship in 50 years.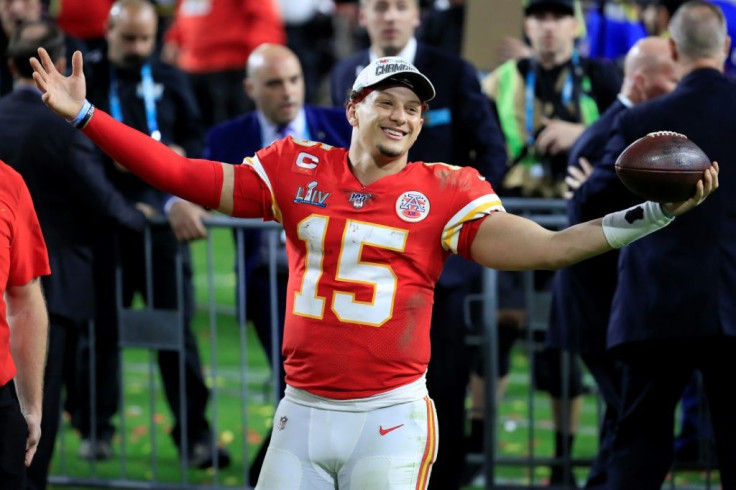 © Copyright IBTimes 2023. All rights reserved.