Patriot Coal Bankruptcy Highlights Disparity In Energy Sector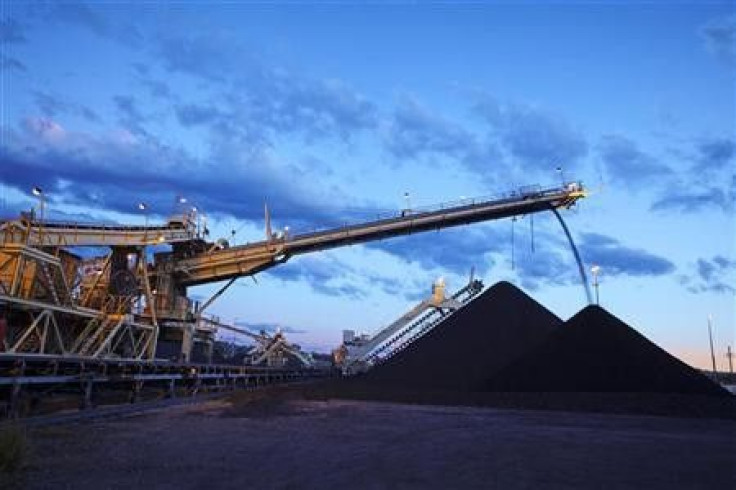 Patriot Coal Corp.'s (NYSE: PCX) bankruptcy filing this week highlighted the diminished demand for coal in the face of cheap natural gas, but experts don't expect the fossil fuel to go away entirely.
U.S. coal usage fell to the lowest level since 1988 during the first quarter, according to the Energy Department, which also forecast a 2 percent drop in coal electricity usage this year, making it the lowest level since 1992. Gas-fired consumption is expected to rise 5.6 percent, with hydraulic fracturing, or fracking, leading to a far greater supply of natural gas in the country.
This, in turn, has led to falling natural gas prices, to the point where breaking coal contracts and switching to natural gas can be cheaper for utilities, said Brian Heslin, a partner with Charlotte, N.C.-based law firm Moore & Van Allen, who has represented U.S. natural gas companies.
When the alternative is cheaper and cleaner, the shift can then be justified, said Heslin.
With coal's market share of U.S. energy expected to fall to 40 percent this year, coal companies, including Patriot, are struggling to cope with falling demand and prices, and the mild winter also hurt profits. Patriot lost 42 cents per share in the first quarter, worse than the 40 cent loss forecast by analysts. Revenue was $502.6 million, below the analyst consensus of $552.4 million.
U.S. coal exports, particularly to emerging markets, have been a bright spot for U.S. coal companies, rising to a 20-year high of 107,259 thousand short tons in 2011, according to the Energy Department. But turmoil in Europe has likely weakened demand this year, said Richard Kessler, president of Washington, D.C., lobbying firm DowLohnes Government Strategies and a former Democratic staff member of the House Committee on Energy
Coal's under the same pressure as the rest of the economy, which is instability and uncertainty about Europe, he said.
As a toxic fossil fuel, coal has maintained a poor reputation among environmentalists. A recent investigation by the Center for Public Integrity and NPR also found the continued prevalence of black lung disease, which coal miners can suffer from inhaling dust. Despite a 1969 Congressional law that mandated dust control, the disease was responsible for around 75,000 deaths between 1968 and 2007, according to federal data. Since the late 1990s, more severe cases of black lung have developed in younger miners, according to the Center for Public Integrity and NPR.
For coal companies, health problems among employees lead to significant financial costs. In the case of Patriot, they were a major reason for the company's financial troubles. According to bankruptcy filings, Patriot is obliged to pay $186 million to former employees for black lung disease compensation, along with another $73 million in other worker compensation costs. Taken together, its pension and health care costs for its 4,000 employees, who are unionized, account for more than $1.3 billion in costs.
The health and environmental concerns surrounding coal have served to make the industry look riskier, said Kessler, potentially discouraging investors from buying coal company stocks or power users.
Patriot is the most visible victim of the coal industry, but its competitors are also cutting back. St. Louis, Mo.-based Peabody Energy Corp. (NYSE: BTU), the largest private sector coal company and former parent of Patriot, said in June it was cutting its capital expenditures. It is also focusing on China and Australia for expansion plans, rather than the U.S. St. Louis-based Arch Coal Inc. (NYSE: ACI), the second-largest U.S. coal producer, said last month it would lay off around 750 workers in Kentucky, Virginia and West Virginia mines.
Although coal's presence in the market has shrunk, it's expected to remain a significant part of the U.S. energy market. Uneasiness regarding fracking in states like New York may limit natural gas's continued expansion, and the coming presidential election could alter energy policy, depending on which candidate is elected.
I think in the foreseeable future, there's going to be a market for coal, said Heslin, the energy attorney of Moore & Van Allen.
© Copyright IBTimes 2023. All rights reserved.