Patriots Quarterback News: Who Is QB Tom Brady's Backup To Jimmy Grappolo's Backup To Jacoby Brisset's Backup?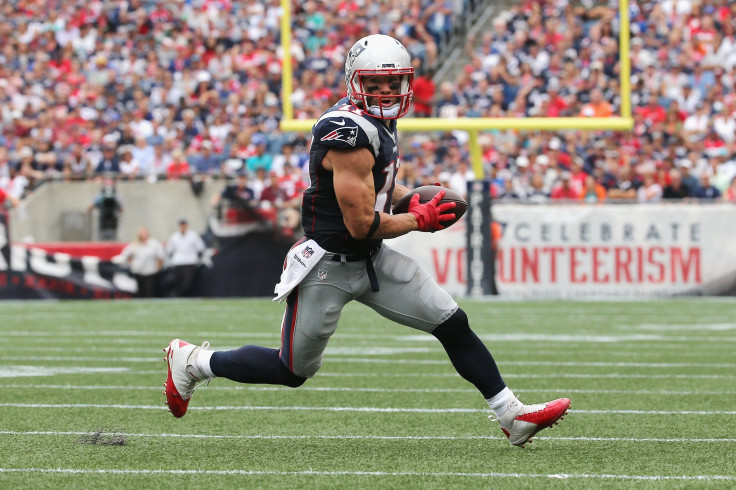 Smack in the middle of Tom Brady's four-game suspension for his role in "Deflategate" and following the throwing shoulder injury of Jimmy Garoppolo, it's been a little difficult to figure out who's who and what exactly is head coach Bill Belichick's plan for the New England Patriots' matchup with the Houston Texans on Thursday night.
A source told ESPN that rookie Jacoby Brissett, who took his first NFL snaps and completed six of his nine pass attempts after Garoppolo went down in Week 2's win over Miami, will start against the Texans while Garoppolo is not expected to be active for the game.
And by perusing the depth chart and practice squad, that will leave Brissett and veteran wide receiver Julian Edelman as the only quarterbacks on New England's roster. The Patriots practice squad is presently made up of several offensive and defensive lineman, a couple of linebackers and wide receivers, and one running back, but no other quarterback.
New England did workout both T.J. Yates and Sean Renfree on Tuesday, and worked out eight other players on Monday but none of them were quarterbacks, and the team ultimately decided not to sign either Yates or Renfree.
Thus, if Brissett goes down Edelman might be the Patriots only answer. The 30-year-old Edelman did play quarterback from three years at Kent State, but had to convert to wide receiver in order to make the NFL. Over 31 games, Edelman completed 54.5 percent of his passes for 4,997 yards and 30 touchdowns to 31 interceptions. But to date he's never tossed a pass in the NFL, not even on a trick play.
The lack of options under center could lead Belichick to dig deep into his playbook. Many teams have employed the wildcat offensive scheme either as a means to take advantage of a quarterback's particular skill set or in some cases to limit the damage a quarterback could do if he takes to the air or mishandles a handoff.
It's very possible Belichick's simply holding out until Brady returns from suspension while conserving New England's $11.9 million in salary cap space. Brady is expected to come back in Week 5 when the Patriots travel to Cleveland to face the Browns.
To be fair, Belichick did show considerable faith in Brissett when he selected him in the third round of April's draft. Logging two college seasons at Florida and then his last two at North Carolina State, Brissett totaled 46 touchdown passes to only 15 interceptions and in two different seasons recorded completion percentages of 60 or better.
Brissett was also drafted ahead of Dak Prescott, who the Dallas Cowboys took in the fourth round and is now leading the team after Tony Romo suffered another back injury. Prescott's become one of the bigger success stories in the league this season, perhaps offering a ray of hope for the Patriots.
And since Brady took over full-time duties in 2001, Brissett's just the eighth quarterback New England's selected and he will join Garoppolo and Matt Cassel as the only passers to start during in Brady's stead.
Also perhaps as a twist of fate or happenstance or coincidence, Friday marks the 15-year anniversary of when Brady took over for Drew Bledsoe.
© Copyright IBTimes 2023. All rights reserved.