Patriots' Super Bowl Odds Drop, Chiefs Challenge New England As 2018 AFC Favorites
It didn't take long for the New England Patriots to lose their spot as the Super Bowl LIII favorites. That honor belongs to the Los Angeles Rams in Week 4 of the 2018 NFL season, and it might not take much for the defending AFC champs to be replaced as the top contender in the conference.
The Kansas City Chiefs are right on the heels of New England when it comes to Super Bowl betting odds. The Patriots' 8/1 Super Bowl odds are slightly ahead of the Chiefs' 9/1 odds, though some sportsbooks put Kansas City even with New England after Week 3. New England's odds are nearly twice that of Los Angeles, who has better than 5/1 odds.
L.A. and Kansas City have easily been the NFL's most impressive teams through three weeks. The Rams have dominated their competition, winning every game by double-digits and leading the league with a plus-66 point differential. Patrick Mahomes is the early MVP favorite, and the Chiefs rank first with 39.3 points per game. Los Angeles is tied for third in points scored and ranks first in fewest points allowed.
The Rams and Chiefs both won their respective divisions last year before being upset at home on Wild-Card Weekend.
New England doesn't rank higher than 25th in total offense or total defense. They trail the undefeated Miami Dolphins by two games in the AFC East, though the first-place team still isn't considered to be much of a threat to the Patriots. Miami has 40/1 Super Bowl odds, putting them ahead of less than half the league.
The Patriots have won the AFC East in every season but one since 2002. Miami finished atop the division in 2008 when Tom Brady missed 15 games with a torn ACL. New England has played in three of the last four Super Bowls and each of the last six conference championship games. The Dolphins have two playoff appearances in the last 16 years, and they haven't won a postseason game since the 2000 season.
Maybe the Jacksonville Jaguars would be the AFC favorites if they weren't upset by the Tennessee Titans in Week 3. Jacksonville handily defeated New England in an AFC Championship Game rematch two weeks ago, and they have 12/1 Super Bowl odds after a 2-1 start.
The Pittsburgh Steelers are up to 12/1 after getting their first win of the season. They are tied with Jacksonville and the Minnesota Vikings, who were stunned by the Buffalo Bills in Week 3. Only the Arizona Cardinals have worse Super Bowl odds than the Bills.
The Philadelphia Eagles have 11/1 odds to successfully defend their championship.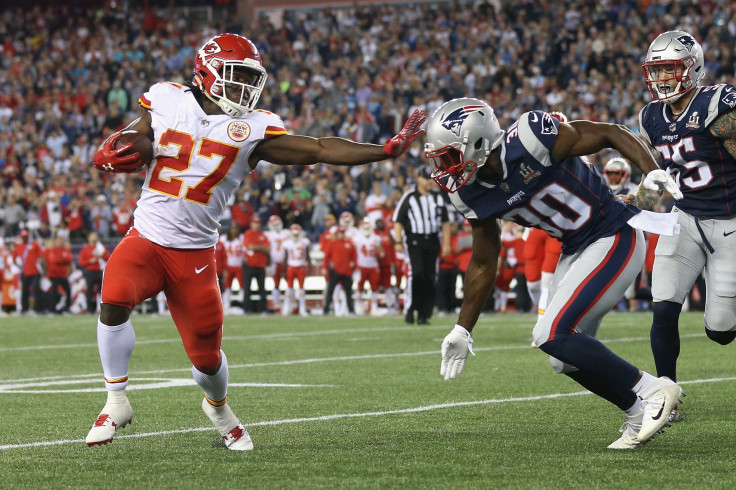 © Copyright IBTimes 2023. All rights reserved.