Paul Ryan For President? Orrin Hatch Says 'There's Potential' In Brokered Republican Convention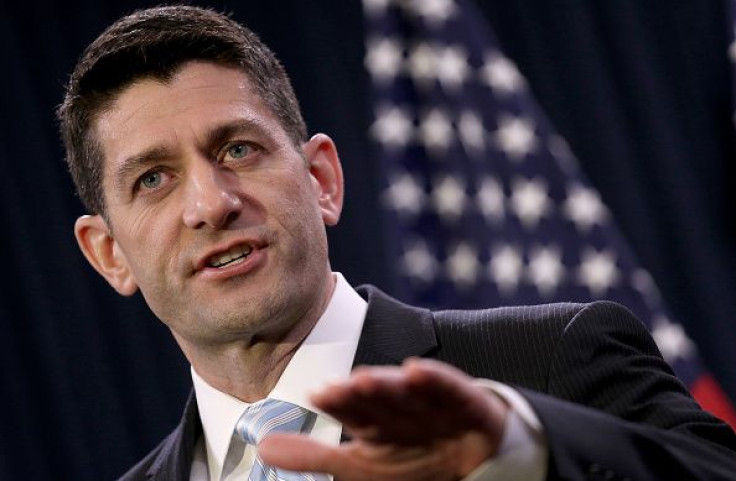 Utah Sen. Orrin Hatch is still not ready to entertain holding a confirmation hearing for Supreme Court nominee Merrick Garland — the Republican heads the Senate Judiciary Committee — but he is talking up at least one controversial nomination.
Hatch told reporters Thursday that Speaker of the House Paul Ryan of Wisconsin could emerge as the GOP nominee for president, saying "there's potential" if the primaries result in a brokered convention in July. The senator went on to say that Ryan is the only potential candidate who could unite the party.
"I think it's just natural that that speculation would happen because he's one of the great leaders here on Capitol Hill and one of the people who brings both sides, all sides together, I should say," said Hatch, according to the Hill. "He's one of my close friends, and I have absolute confidence in him as a human being and as a leader. He's a very, very fine human being."
Paul Ryan Electoral History | InsideGov
Hatch is not the first Republican leader to suggest Ryan as a solution to the GOP's division. The party's establishment leadership has warmed up neither to current front-runner Donald Trump nor Texas Sen. Ted Cruz, who has been gaining ground on Trump. Former Speaker John Boehner, R-Ohio, who passed the torch to Ryan when he abruptly quit in October 2015, said he preferred his successor to Trump or Cruz if neither succeeds in gaining enough delegates to win the nomination outright.
"If we don't have a nominee who can win on the first ballot, I'm for none of the above," Boehner said March 16 at the Futures Industry Association conference. "They all had a chance to win. None of them won. So I'm for none of the above. I'm for Paul Ryan to be our nominee."
Republican National Committee Chairman Reince Priebus, however, still maintains that one of the candidates already running will be the likely nominee.
"[Ryan] doesn't seek these things out. His ego is not even there. He's not selfish. He doesn't think like that," said Priebus on CNN's "State of the Union" last Sunday.
Ryan has repeatedly denied that he has any plans to pursue the nomination. He also said he didn't want to be speaker, before accepting the post.
© Copyright IBTimes 2023. All rights reserved.