Pemex Is Looking At Investing In YPF In 2018, How Will Former Partner Repsol React?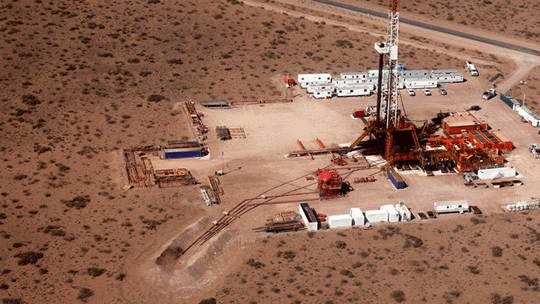 While the debate regarding its potential privatization continues, Mexican oil giant Petróleos Mexicanos (Pemex) is already thinking about its next venture. The state-owned company, which might be open to private investment if government-sponsored reform is approved, has its sights on Argentinean oil company YPF (NYSE:YPF) and one of its oil-drilling sites, Vaca Muerta.
Pemex has begun negotiations with YPF to work together in Vaca Muerta, a site in the south of Argentina that is rich in unconventional hydrocarbons (oil and gas that cannot be extracted via traditional techniques). However, such partnership would not be official until at least 2018, said Mario Gabriel Budebo, an independent adviser for Pemex, while in Buenos Aires for a conference.
"There are negotiations happening," he said, "but Pemex needs to focus on Mexico at least for five years. There is a huge challenge within the country for the issues of the last few years."
Argentinean newspaper Clarín reported that conversations between the CEOs of Pemex and YPF started as early as May. YPF President Miguel Galuccio confirmed that YPF "would be interested in agreements over Vaca Muerta," without specifying how the meetings with his Pemex counterpart, Emilio Lozoya, were going.
The nature of the negotiations might be kept secret because of Pemex's relationship with Spanish oil refinery Repsol (NYSE:REP), which in 2012 lost the 51 percent share it held of YPF by force of the Argentinean government. Pemex, who with 9.3 percent of Repsol's stocks is the company's third-largest stockholder, could get in trouble with the Spanish refinery for trying to get a hold of an oil site that Repsol still considers its propriety.
Repsol started legal proceedings against the Argentinean government in May 2013, which extended to the two companies that started negotiations with YPF for Vaca Muerta. U.S. oil giant Chevron (NYSE:CVX) signed a contract with YPF, which was approved by an Argentinean judge in August and contested by Repsol. The other company included in the lawsuit is the Argentinean Bridas, a subsidiary of the Chinese-owned National Offshore Oil Corporation (NYSE:CEO). The negotiations between Bridas and YPF ended last month.
Ever since YPF started negotiations over Vaca Muerta, there has been upheaval and protests in Nuenque, the province where the site is located, over the danger of unconventional hydrocarbon extractions. The methods used, particularly fracking -- a controversial technique that fractures rocks using pressurized liquid -- have been deeply criticized by environmentalists because of their impact on the environment. Many countries in Europe, like France and the U.K., have banned the practice. In Argentina, fracking is illegal in six provinces, but not in Nuenque.
© Copyright IBTimes 2023. All rights reserved.