Pemex To Open To Foreign Investment As Mexico's Energy Reform Debated In Senate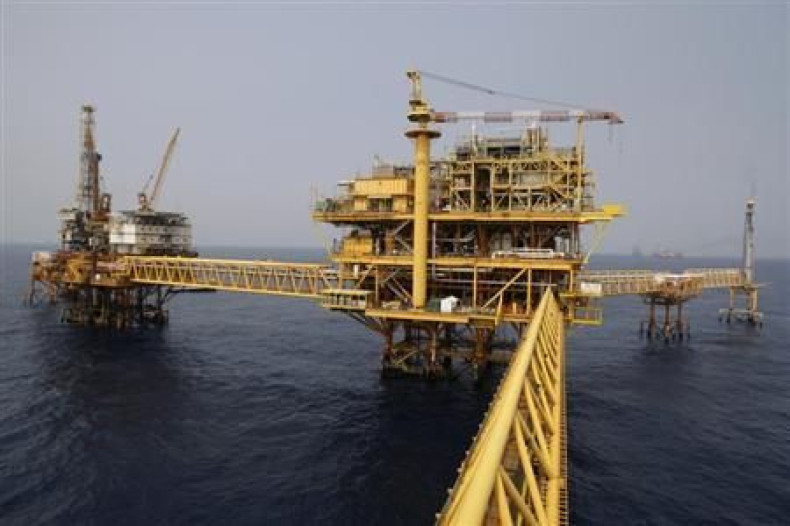 The future of Mexican oil giant Petróleos Mexicanos (Pemex) has been uncertain for a while. When President Enrique Peña Nieto announced the government's intention to open the state-owned company to foreign investment in August, reactions from the opposition and society were very strongly against it: Pemex, which was nationalized in 1938, is one of the biggest symbols of Mexican independence.
The Mexican Senate began a much-awaited debate on Sunday, after a final revision to the bill was presented on Saturday. The result was a much more ambitious proposal than the one initially outlined, which only stipulated foreign participation in the form of shared contracts that assured oil drilling projects would remain fully owned by the state. Potential partners would be paid for their work, but would not have ownership of any drilling site.
The new proposal gives more power to the government to decide what kind of contracts will be signed with potential foreign investors, how they will be carried out, and how partners would be compensated. In order to open national oil to foreign companies, the Mexican Constitution will have to be modified -- something left-wing parties wanted to avoid at all costs.
Interested foreign companies can outline the benefits they expect to get from their investment in Pemex, but they will have to take into account that drilling will remain Mexican owned. That part of the original proposal will remain in the new draft.
Senators from both the governing party and the opposition made their opinions known on Sunday, with no surprises. Manuel Bartlett from the Partido del Trabajo (Party of Workers, or PT), said that those who voted for the reform were "traitors to the country, because those who act to benefit of foreign companies are traitors."
Dolores Padierna, from the Partido de la Revolución Democrática (Party of the Democratic Revolution, or PRD), expressed her party's rejection of the "so-called reform," which "gives our oil to foreign companies," adding that it would contribute to a rise in gas prices and that it is a violation of Mexican sovereignty.
On the other side of the debate, José Orihuela from the ruling Partido Revolucionario Institucional (Institutional Revolutionary Party, or PRI) reminded the Senate that oil production has dropped 30 percent in the last decade and if the proposal is not approved, Mexico would go from exporting to importing oil in a few years. The Partido de Acción Nacional (National Action Party, or PAN) agreed with the PRI position, and assured that the plan keeps the state ownership of the company.
The Senate discussion is taking place among strong security measures, as the government wants to avoid the turmoil that followed the announcement of the bill, when the opposition took the streets under the slogan "Pemex No Se Vende" (Pemes is not for sale).
The proposal will be voted on Thursday by the whole Senate.