Penn State Assistant Mike McQueary Placed on Administrative Leave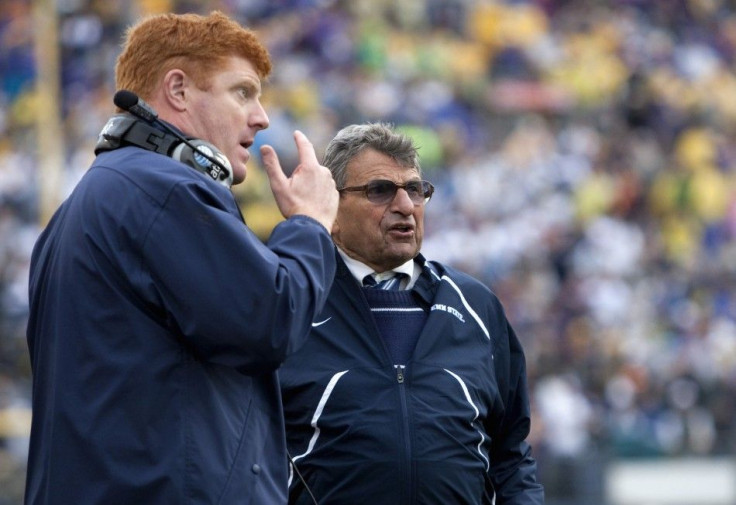 Penn State assistant coach Mike McQueary has been placed on indefinite administrative leave, according to the school's interim president.
Interim president Rodney Erickson said that McQueary was placed on paid leave on Friday, but said there were some complexities to the possibility of firing the wide receivers coach.
The school had previously announced on Thursday that he would not coach on Saturday against Nebraska due to safety concerns. Erickson said Friday that it was clear that McQueary could not continue coaching with the current circumstances, which have included multiple threats against the coach.
The threats stem from McQueary witnessing Sandusky allegedly raping a 10 year-old boy in 2002 and his decision to not stop the heinous act. McQueary immediately left the facilities and called his father to ask him what he should do, according to Grand Jury testimony.
McQueary would later meet with long-time coach Joe Paterno, who was fired this Wednesday, to tell the coach about what he saw. But although Paterno would later pass along the information to athletic director Tim Curley, no one ever informed the authorities of the allegations.
The lack of action led Penn State's Board of Trustees to dismiss Paterno and President Graham Spanier on Wednesday, while allowing Curley to go on administrative leave while he fights criminal charges.
Many have now called for the school to also dismiss McQueary for neither stopping Sandusky in the act nor going to the authorities to report the incident. One of the big questions directed to him, as was directed to Paterno, is how could he allow Sandusky allegedly molest young boys?
Interim coach Tom Bradley said on Thursday that the decision wasn't up to him whether McQueary would coach, but CBS Sports' Gregg Doyel posited that Penn State might be retaining the coach in order to not open itself up to a whistleblower lawsuit. The alluded to complexities to firing McQueary are that the coach could be protected under the whistleblower laws and the school could be found liable of violating those laws if they dismissed the coach.
© Copyright IBTimes 2023. All rights reserved.