Pennsylvania Lawmakers to Vote on Natural Gas Fee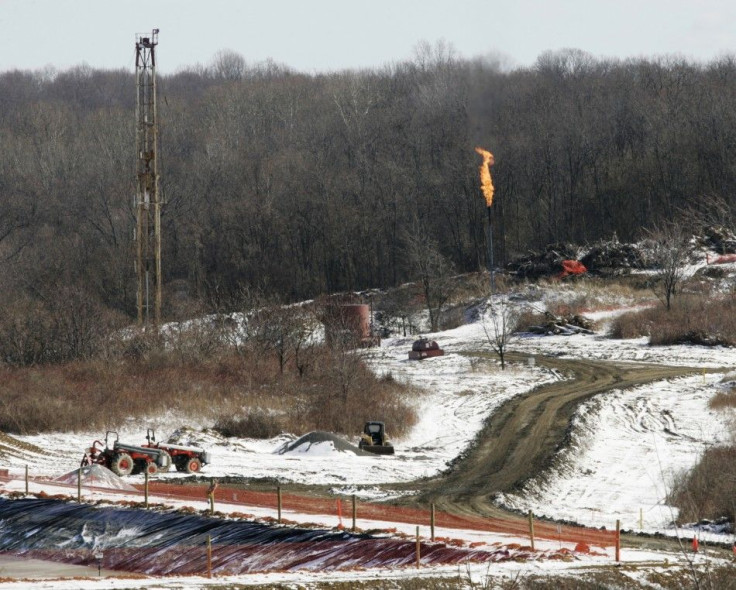 Pennsylvania lawmakers could vote Tuesday on whether the state could collect fees from natural gas wells.
If passed, House Bill 1950 would have natural gas companies pay an annual fee for 15 years for every well that a company drills and subsequently extracts more than 90,000 cubic feet of natural gas.
If a well produces less, it would not be subject to a fee. The fees will reflect market gas prices and gradually decline as the 15 years progress. In the first three years, fees can range between $25,000 and $60,000.
The fees would be attached to wells that for the most part hydraulically fracture rock by injecting thousands of gallons of water, sand and chemicals into the ground.
Pennsylvania Democrats have said the fee structure is too lax on natural gas companies.
The fees are expected to generate close to $200 million for Harrisburg this year, Bloomberg reported, the proceeds of which will be given back to counties and municipalities in which drilling takes place.
Counties will have the final say on imposing a fee, but if they don't, they will not receive any of the money generated by the fees imposed in other parts of the state.
Pennsylvania joins Ohio and Maryland as states considering a fee structure on natural gas drilling, while New Jersey contemplates an outright ban on the practice. New York is still reviewing comments to its impact statement and proposed industry regulations, and could open the state up to hydraulic fracturing this year.
© Copyright IBTimes 2023. All rights reserved.