Pentagon To Review Security And Access At US Bases Worldwide After Navy Yard Shooting; Audit Finds Security Lapses In Vetting Vendors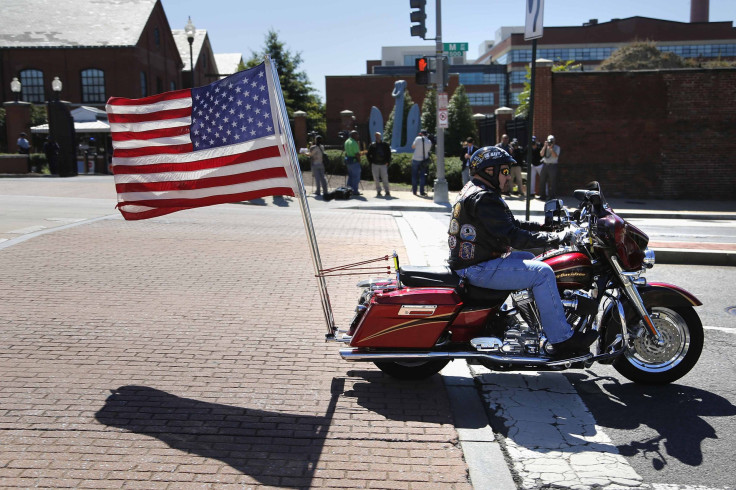 The Pentagon will review security and access at U.S. bases worldwide after 12 people were shot dead at the Navy Yard in Washington D.C., in a rampage perpetrated by a former Navy reservist, Aaron Alexis. The review also follows a year-long Pentagon audit, which was released on Tuesday and found significant security lapses in vetting vendors and other support personnel.
Improper security measures gave 52 felons routine access to Navy facilities, and increased security risk for military personnel, civilians and installations, Reuters reported, citing a Defense Department audit report dated Sept. 16. The review is expected to be formally announced as early as Wednesday, news reports said, citing senior Pentagon officials, even as lawmakers expressed alarm at the audit's findings.
However, a Navy official who spoke to Reuters, said the audit criticized the Navy Commercial Access Control System, or NCACS program, which provides access to vendors and other support personnel, while Alexis used a Common Access Card, or CAC.
"Alexis didn't have an NCACS card. He had a regular CAC card, which is different and administered through a different system," the official said. "You shouldn't draw a direct connection between the Defense Department inspector general's report and Alexis' access to the Navy Yard yesterday."
The operational and security status of military installations in the national capital region is under close scrutiny, Pentagon Press Secretary George Little was quoted as saying in a press statement.
"Individual installation commanders have the authority to change their operating status at their discretion," Little said. "While the Pentagon remains open, the Pentagon Force Protection Agency increased its security posture, not out of a specific threat, but as a proactive, precautionary measure."
Alexis, 34, who was hired as an IT subcontractor for computer firm Hewlett-Packard (NYSE:HPQ), entered the Washington Navy Yard with a valid entry pass and gunned down 12 people on Monday before being killed by police inside the compound.
"As we have moved from a crisis stage into the investigative stage of this case, our focus and efforts are going to be on answering the questions that we all have," U.S. federal prosecutor Ronald Machen, told CNN, adding that authorities are trying to determine the motive behind the attack, and how the assailant planned the attack.
"How did he get access to the weapons? What could have been done to prevent this tragedy? And most importantly, whether anyone else aided or assisted him wittingly or unwittingly in this tragedy," Machen said.
FBI official Valerie Parlave, who spoke to CNN, said the shotgun Alexis used to kill 12 people was legally purchased in Virginia.
The incident has renewed a call from President Barack Obama for Congress to reform gun ownership laws, after law enforcement officials said that Alexis was stopped from buying an AR-15 assault rifle at a Virginia store because the state's law does not allow sale of such weapons to buyers from outside the state.
© Copyright IBTimes 2023. All rights reserved.
FOLLOW MORE IBT NEWS ON THE BELOW CHANNELS