Pentagon swindling vets, lawsuit says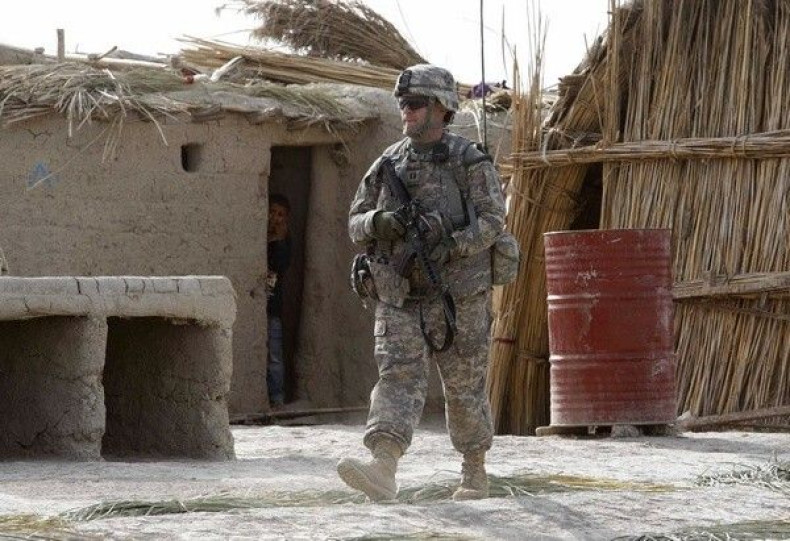 The Vietnam Veterans of America today filed a Freedom of Information Act lawsuit in U.S. District Court in New Haven, CT, claiming that the Department of Defense has failed to comply with the law by not releasing records on Personality Disorder discharges.
The complaint, filed on behalf of the VVA by the Veterans Legal Services Clinic of the Jerome N. Frank Legal Services Organization at Yale Law School, charges that, since the beginning of the Global War on Terrorism in 2001, DoD has systematically discharged nearly 26,000 veterans, wrongfully classified as suffering from Personality Disorder. This characterization renders the service member ineligible for receiving benefits.
DoD's Personality Disorder designation prevents thousands of wounded veterans from accessing service-connected disability compensation or health care, said VVA National President John Rowan.
According to Thomas Berger, executive director of VVA's Veterans Health Council, Personality Disorder is a disability that begins in adolescence or early adulthood and can present with symptoms which may mimic Post-traumatic Stress Disorder (PTSD).
The Department of Defense has been calling it a pre-existing condition - that is, something the service member had before joining the service - and, therefore, denies to the person so diagnosed the benefits he or she would normally receive if diagnosed with PTSD, traumatic brain injury or some other combat-related disorder, Berger said.
In 2007, the Veterans Affairs Committee in the U.S. House of Representatives charged DoD with deliberately misusing Personality Disorder diagnoses to reduce the cost of health care and disability compensation by at least $12.5 billion.
Since then, DoD has dramatically decreased the number of soldiers it has discharged on the basis of Personality Disorder. After discharging an average of 3,750 service members per year for Personality Disorder between 2001 and 2007, DoD has discharged only 960 service members in 2008; 1,426 in 2009; and 650 to date in 2010. However, rather than repairing the harm it has caused to the veterans it misdiagnosed, DoD is refusing to admit that veterans were inappropriately discharged with Personality Disorder before 2008.
While DoD protects its reputation and its pocketbook, veterans with Post-traumatic Stress Disorder and Traumatic Brain Injury continue to be denied the benefits and medical care they are due, Berger said.
It's just out-and out wrong, said former Army Sgt. Chuck Luther, 40, of Killeen, TX. There's no other way to describe it. I served 12 years and 7 months and, right under my honorable discharge, I have to read 'Personality Disorder.'
After a stint in the Army and two in the reserves, Luther returned to active duty in 2004 and was sent to Iraq in 2006. He was in combat several times, saw people die, including good friends and throught he was going to die. He began displaying symptoms of PTSD - anger, headaches, nosebleeds, chest pains, insomnia. He was put on medication and on suicide watch. A field physician diagnosed Luther with Personality Disorder.
In my military records I held three Army jobs and had a total of eight mental health screenings that all found me fit for duty, Luther said. Also, I had never had a negative counseling or negative incident in my 12 years of Reserve and active duty career.
Yet the Army had tagged him as having a pre-existing condition. He was discharged. His pay was withheld. His back pay was taken and used for repayment of his reenlistment bonus, which the Army now claimed was unearned. He received a bill from the Army for $1,501.
He went to a Veterans Administration facility and was denied treatment because of his pre-existing condition.
But Luther persisted, was eventually seen by a VA psychologist and other VA personnel. Over three years of VA treatment, Luther was recognized by the VA as having both PTSD and TBI. But when he relayed this information to the DoD and requested his Personality Disorder status be changed and his benefits instated, the DoD said it was sticking with its original diagnosis.
I and my family are still being denied my rightful, earned benefits, Luther said.
The House Veterans Affairs Committee held another hearing on Personality Disorder diagnoses in September 2010. The panel heard that the military service had revisited the practice, toughened its criteria for making the Personality Disorder diagnosis and lowered the number of service members who had received it.
But, as the VVA pointed out today, the military began using other diagnoses to avoid paying out benefits to thousands of veterans.
They now make use of what they call a Adjustment Disorder, which works the same way as a Personality Disorder, in that service members diagnosed with an Adjustment Disorder are not eligible for benefits, said Tasha Brown of the Veterans Legal Services Clinic.
According to the VVA, after discharging an average of 3,750 service members per year for Personality Disorder between 2001 and 2007, DoD has discharged only 960 service members in 2008; 1,426 in 2009; and 650 to date in 2010. Meanwhile, Adjustment Disorder discharges have dramatically increased from 1,453 in 2006 to 3,844 in 2009.
The Department of Defense was contacted for a comment to this story but no one from DoD responded before post time.
At the September 2010 hearing, Lernes J. Hebert, acting director of Officer/Enlisted Personnel Management at DoD, testified that each of the military services reported a decrease in personality discharges by one third since the enactment of the new policy on Personality Disorder in 2007 and that the increased oversight and awareness clearly supported this trend.
Committee Chairman Rep. Bob Filner, D-CA, was unconvinced that the matter had been properly dealt with.
It has been over three years since we first exposed this issue at our hearing in 2007 and DoD reports that the use of Personality Disorder discharges has decreased and that no soldiers have been wrongly discharged, Filner said in September. I am deeply puzzled by this conclusion and would like to better understand the process and the criteria that were used to review the files of the thousands of service members who were discharged with Personality Disorders.
I cannot help but suspect that our men and women are not getting the help that they need and are struggling with PTSD, TBI, and other stresses of war on their own because of wrongful Personality Disorder discharges, Filner said.
If DoD truly believes that all Personality Disorder discharges were lawful, why does it refuse to provide records responsive to VVA's Freedom of Information Act request? Melissa Ader of the Veterans Legal Services Clinic said today. We hope that this lawsuit will allow the public to assess for itself whether DoD has treated veterans unjustly.