Perenna Kei, World's Youngest Billionaire, May Be Helping Family Hide Offshore Wealth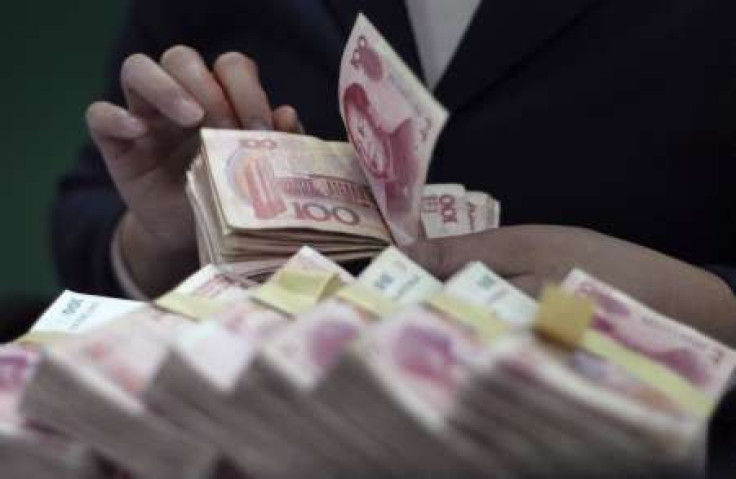 More bits of information have emerged regarding China's secretive, young billionaire Perenna Kei. After Forbes Magazine put Kei on their list of the world's youngest billionaires, the search for details began.
Most publications could not confirm her identity, as several photos were published mistakenly labeling Kei. A new photo of who is believed to be Perenna has now emerged, and can be seen here. Now based in Hong Kong, Kei earned her billions by inheriting a real estate company built by her father, Ji Haipeng, who is a billionaire tycoon himself.
Perenna Kei Hoi-ting owns Logan Property Holdings Co Ltd (HKG:3380), a company that went public in Hong Kong last December, which caused her net worth to increase. At just 24 years old, Forbes estimates Kei's wealth at $3.1 billion, making her the world's youngest billionaire, beating out previous title holder Dustin Moskovitz, the Facebook co-founder.
The South China Morning Post believes it has pinpointed an actual photo of Kei, along with some new information on the mysterious billion-dollar heiress. Kei, who also goes by her Mandarin name Ji Peili, is originally from mainland China, and now reportedly resides in Tsim Sha Tsui, in Hong Kong. WealthX, an international firm that tracks and researches wealth figures from around the world, reports that Kei's under-the-radar activity is to protect family wealth.
According to Logan Property's IPO prospectus, the firm is owned by Kei's father, even though she technically owns 85 percent through various holdings.
"Given that Ms. Kei has limited experience in the real estate business, a declaration was made by Ms Kei which declared the ultimate control over all major affairs of the group is vested in Mr. Ji, the father of Ms. Kei, and Ms. Kei had and will continue to act under the instruction of Mr. Ji from time to time."
Analysts are seeing the move as a loophole to disguise family wealth. Kei's status as a resident of Hong Kong allows her to own offshore companies and not report them to the Chinese government, whereas her father, a Chinese citizen, would have to.
According to the Post, she is the current and former owner of various different companies registered in the British Virgin Islands and Cayman Islands, known for being offshore tax havens.
In addition to that, Ji is able to minimize his tax bill. According to William Chan, a tax partner at Grant Thonton, an international tax advisory firm, transferring his company shares to his daughter would allow Ji to legally minimize his tax bill without actually relinquishing control.
© Copyright IBTimes 2023. All rights reserved.
FOLLOW MORE IBT NEWS ON THE BELOW CHANNELS