ICIJ Reveals China's Elite's Offshore Trillion-Dollar Offshore Holdings: Five Takeaways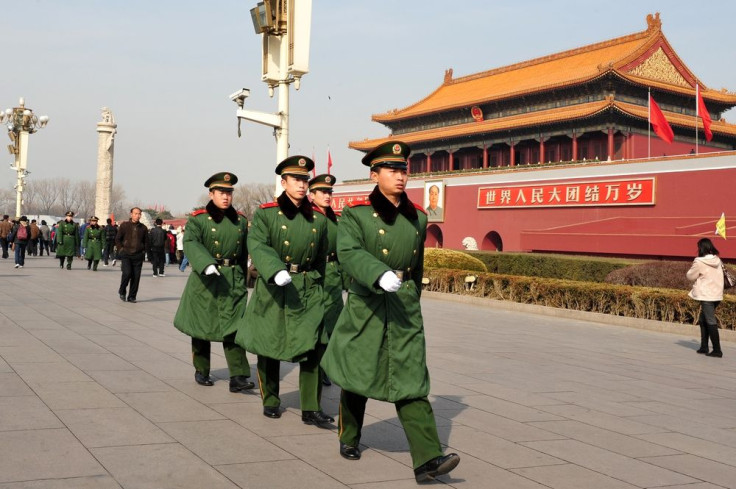 A new report by the International Consortium of Investigative Journalists reveals that several of China's top leaders and their families have held offshore accounts in tax havens to help hide the wealth of the country's elite.
A series of leaked documents obtained by the ICIJ found nearly 22,000 offshore clients had addresses in China and Hong Kong, including China's current President Xi Jinping's brother-in-law's real estate company, and former Premier Wen Jiabao's son and son-in-law. The ICIJ report gives an unprecedented look into the hidden finances of the nation's top leaders and the country's wealthiest citizens. Here are some major takeaways:
1. "By some estimates, between $1 trillion and $4 trillion in untraced assets have left the country since 2000." Chinese officials are not required to publicly declare all of their assets, and while holding offshore accounts and having wealth as a leader is not necessarily illegal, such quantities of money are easy to associate with corruption, particularly abuse of power and tax evasion.
2. "Portcullis Trustnet was among the offshore services firms that were making an all-out drive to sign up clients in China, doing marketing meetings at the Shanghai offices of what were then known as the 'Big 5' accounting firms: KPMG, Ernst & Young, PricewaterhouseCoopers, Deloitte & Touche and Arthur Andersen." The report found that PwC helped set up more than 400 offshore accounts through TrustNet for various clients in mainland China, Hong Kong and Taiwan. The Swiss financial giant UBS had a hand in coordinating more than 1,000 offshore entities with the help of TrustNet in the same three markets.
3. "Today 40 percent of the British Virgin Island's offshore business comes from China and other Asian nations, according to BVI authorities." Members of the government and their families and business associates from China, Azerbaijan, Russia, Canada, Pakistan, the Philippines, Thailand and Mongolia have all reportedly opened up offshore bank accounts with the help of covert companies.
4. "Every corner of China's economy, from oil to green energy and from mining to arms trading, appears in the ICIJ data." Essentially, there's no industry with clean hands. In particular, China's corruption-laden oil industry is a big player in offshore banking. The report concluded that data from the leaked documents found China's three major oil companies, all state-owned, are linked to dozens of firms in the British Virgin Islands. Though some of the accounts are actually disclosed in the corporations' annual filings, other accounts associated with individuals like Zhang Bowen, head of PetroChina's natural gas distribution subsidiary, Kunlun Energy, are not mentioned.
5. "Big loopholes in tax laws have allowed Chinese individuals to operate with relative freedom offshore. They weren't required to report their foreign holdings." The government responded swiftly to foreign media, such as the New York Times or Bloomberg News, reports on the onshore assets of the princelings of former Chinese leader Wen Jiabao. Accusations were rejected and immediately censored from the Chinese Internet. Though mainland authorities announced new rules that went into effect Jan. 1 requiring Chinese to report their overseas assets, with so many accounts held by the nation's movers and shakers, it remains to be seen how aggressively such laws will be enforced.
Chatter on the report locally has been quiet. Though a Chinese version of the report has also been published, local Chinese news, all of which is technically state-run, have yet to pick up the story. On Weibo, where online conversation is often robust, search returns for keywords of the report or the ICIJ came back blocked, with a message that says, "According to relevant laws, regulations and policies, the search-term search results are not displayed."
--
© Copyright IBTimes 2023. All rights reserved.