Pessimistic Fed Gives Markets 6 More Months Of Twist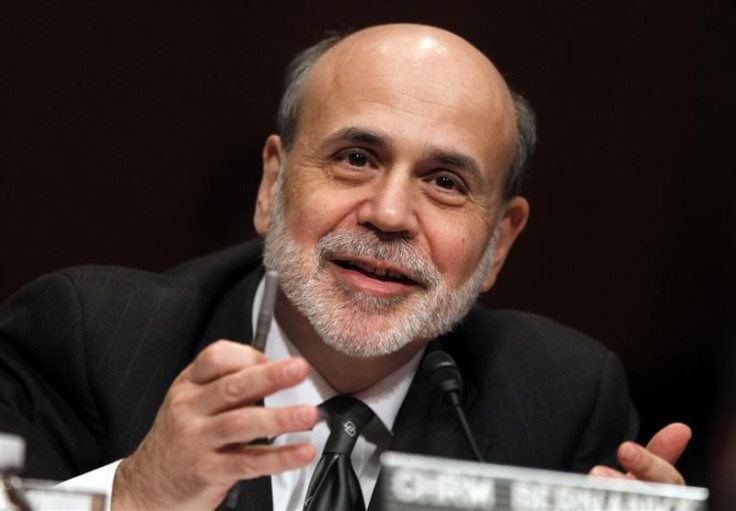 The powerful rate-setting committee of the U.S. central bank said Wednesday it would extend its strategy of manipulating the credit markets to artificially depress the cost of long-term financing, a strategy known as Operation Twist, until the end of the year.
While the Federal Reserve acknowledged the decision was taken to provide further accommodation in monetary policy -- that is, to stimulate the lagging economy -- it fell far short of what some investors expected.
Many market-watchers had predicted that in view of the weak employment reports from early June and the banking crisis in Europe, the Federal Open Market Committee might have used its two-day meeting as an opportunity to pursue a more aggressive route to provide liquidity. That option, exercised by having the central bank create new money and use the funds to buy U.S. Treasuries and mortgage-backed securities in the open market, has already been chosen twice in recent years..
Instead, the Fed said it would purchase Treasury securities with remaining maturities of 6 years to 30 years and to sell or redeem an equal par value of Treasury securities with remaining maturities of approximately 3 years or less.
The statement was more pessimistic than those issued since at least last October, noting the Fed anticipates the unemployment rate will decline only slowly toward levels that it judges to be consistent with its dual mandate. It also warned strains in global financial markets continue to pose significant downside risks to the economic outlook. It said inflation wasn't likely to be a concern, yet decided not to lower its benchmark interest rate below its current level between 0 percent and 0.25 percent.
U.S. equity markets fell on the news, but recovered within the half-hour. The benchmark S&P 500 Index of U.S. equities, which traded around 1,355 earlier, dipped 0.75 percent before recovering to recently trade at 1,356.07, virtually unchanged from the day's opening..
The yield on the benchmark T-Note dropped sharply, as low as 1.601 percent, but recently rose to 1.654 percent.
© Copyright IBTimes 2023. All rights reserved.