Pet Treat Recall 2019: Salmonella Outbreak Leads To The Recall Of Pig Ears
Pet Supplies Plus has issued a recall of bulk pig ears at all of its locations due to the potential of Salmonella contamination. Salmonella can affect animals that have eaten the pig ears as well as humans that have handled the product.
The Food and Drug Administration (FDA) and the Centers for Disease Control and Prevention (CDC) have opened an investigation into the pig ear treats. A total of 45 people in 13 states have been infected with a Salmonella-related illness. Twelve people have been hospitalized. The Salmonella infection has not been confirmed to be caused by the Pet Supplies Plus pig ears.
The bulk pig ears were sold at Pet Supplies Plus stores in Alabama, Arkansas, California, Colorado, Connecticut, Delaware, Florida, Georgia, Iowa, Illinois, Indiana, Kansas, Kentucky, Massachusetts, Maryland, Michigan, Minnesota, Missouri, North Carolina, Nebraska, New Hampshire, New Jersey, New York, Ohio, Oklahoma, Pennsylvania, Rhode Island, South Carolina, Tennessee, Texas, Virginia, Wisconsin, and West Virginia.
The pig ears were sold in open bins at Pet Supplies Plus stores. Prepackaged pig ears are not included in the recall.
Consumers that have purchased the pig ears for their pets should discontinue using them and discard of them. Questions about the recall can be directed to Pet Supplies Plus' Neighbor Service team at 734-793-6564, Monday through Friday from 9 a.m. to 4 p.m. EST.
The issue was discovered by the Michigan Department of Agriculture and Rural Development when pig ears at a Michigan store tested positive for Salmonella.
Salmonella can cause nausea, vomiting, diarrhea or bloody diarrhea, abdominal cramping, and fever in people. In rare cases, it can result in more serious illness, including arterial infections, endocarditis, arthritis, muscle pain, eye irritation, and urinary tract symptoms. Individuals that have these symptoms should contact their healthcare provider.
Pets that are infected with Salmonella may be lethargic and have diarrhea or bloody diarrhea, fever, and vomiting. Some pets may have decreased appetite, fever, and abdominal pain. Some animals can become infected and carry the Salmonella to other animals or humans. Pets that have consumed the recalled pig ears should see their veterinarian.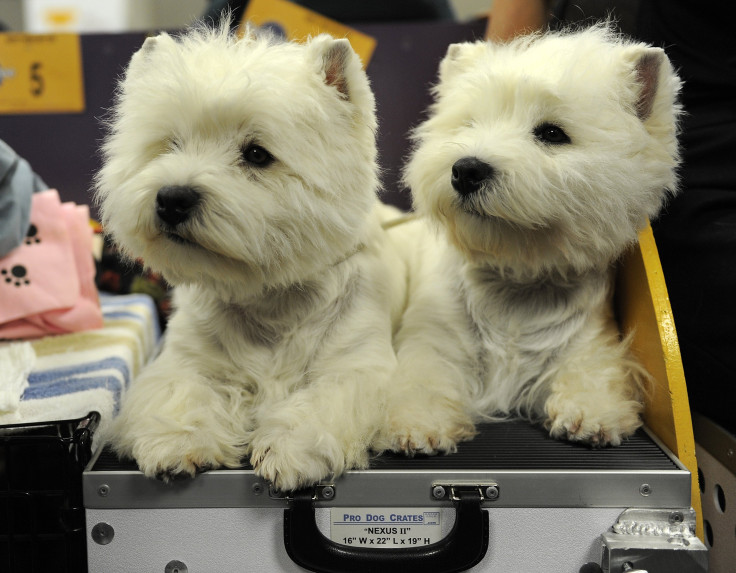 © Copyright IBTimes 2022. All rights reserved.
FOLLOW MORE IBT NEWS ON THE BELOW CHANNELS