PFL CEO Looks Forward To Boosting Promotion, Continue Rise In MMA Global Market
KEY POINTS
PFL looks to pick up where it left off with its third season set for April
The promotion is out to maintain its global market rank behind its rival UFC
PFL CEO is credited for guiding promotion to its meteoric rise
The Professional Fighters League (PFL) continues to rise in the mixed martial arts (MMA) scene, and the company is hoping to stay the course.
Its third season is set to fire away in April with the intent of at least retaining its niche as the MMA industry's No. 2 global market leader.
Only the UFC is ahead of PFL as of this writing, an impressive accomplishment after only two seasons. The promotion has risen immensely with the right people at the helm. That includes PFL CEO Peter Murray who is no stranger to success.
Before the PFL, Murray was instrumental in signing the biggest names in the sporting world. Now, he is doing the same and his efforts need no elaboration. He says it is all about giving the right content to the fans.
"MMA is the growth sport of this decade and the fastest-growing sport in the world. We saw there was room for more than one leader and clearly, MMA fans are seeking to consume more premium, live and quality MMA events, fights and content," Murray shared when he spoke to Uproxx Sports.
The unique approach that the PFL is delivering is seen as the reason why the organization has made big strides. This is concerning the tournament-style format that it is employing, complemented by the transparent real-time statistics made available to fans courtesy of SmartCage technology.
"It's a great product, quite simply. We're the only organization in the world that presents MMA in this fashion and it speaks to not only the combat and MMA fans, but fans of other sports as well," Murray stated.
"It's programmatic, with a beginning, middle and end, and a spectacle that includes belts and major money on the line. If you combine our sports season format with our cutting-edge presentation, integrating real-time fighter data and fight analytics, it really is MMA 2.0. It's next-gen," he added.
Aside from those, the PFL has also taken in big names in the fight sports world. Among these include Rory MacDonald, Anthony Pettis and Fabricio Werdum. However, the most notable signing of them all is Claressa Shields who is making the big shift from boxing to MMA.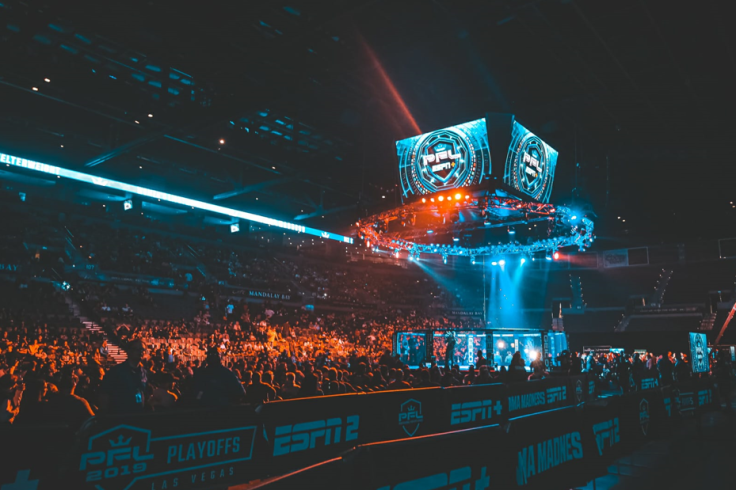 Ironically, the three-division women's boxing champion will be in action in March with the chance of making boxing history.
She will take on another undefeated fighter in Marie-Eve Dicaire and will get the chance to become the first female fighter to become the undisputed champion in two different weight classes, DAZN reported.
Meanwhile, PFL's third season unfolds in April. Given its surge in the MMA industry, there is no place to go but up.
© Copyright IBTimes 2023. All rights reserved.