PG&E Bankruptcy: Company To File Chapter 11 Amid Liability For California Wildfires
PG&E (PCG.F) has announced that it is "initiating a voluntary reorganization" as it files for Chapter 11 bankruptcy protection. The announcement comes after the company has claimed liability for the 2017 and 2018 Northern California wildfires.
The company said it will reorganize under the Chapter 11 bankruptcy code on or around Jan. 29. It also indicated that it will continue to provide natural and electric to its customers during the restructuring phase.
"The people affected by the devastating Northern California wildfires are our customers, our neighbors and our friends, and we understand the profound impact the fires have had on our communities and the need for PG&E to continue enhancing our wildfire mitigation efforts," John R. Simon, PG&E interim CEO said. "We remain committed to helping them through the recovery and rebuilding process.
"We believe a court-supervised process under Chapter 11 will best enable PG&E to resolve its potential liabilities in an orderly, fair and expeditious fashion. We expect this process also will enable PG&E to access the capital and resources we need to continue providing our customers with safe service and investing in our systems and infrastructure.
"Everyone at PG&E knows that our single most important responsibility is safety, and we recognize that we must work even harder every day to demonstrate that the safety of our customers, our communities, our employees and our contractors comes first."
The reorganization will involve investments by PG&E's to make is distribution systems safer as the company looks for alternative ways to provide "safe delivery of natural gas and electric service." PG&E said it expects the Chapter 11 process to "support the orderly, fair and expeditious resolution of its potential liabilities" from the California wildfires.
The Chapter 11 filing is also expected to help the company access capital and resources it needs to continue to provide safe service to millions of customers throughout the region, including investments in the Community Wildfire Safety Program. PG&E also anticipates being able to continue its rebuilding and restoration efforts for the victims of the California wildfires of 2017 and 2018.
PG&E said it "does not expect any impact to electric or natural gas service for its customers as a result of the Chapter 11 process." It also expects that its employees will continue to be paid and receive healthcare benefits during the reorganizational process.
"Following a comprehensive review with the assistance of our outside advisors, the PG&E Board and management team have determined that initiating a Chapter 11 reorganization for both the Utility and PG&E Corporation represents the only viable option to address the Company's responsibilities to its stakeholders," said Richard C. Kelly, chair of the board of directors at PG&E.
"Our goal will be to work collaboratively to fairly balance the interests of our many constituents—including wildfire victims, customers, employees, creditors, shareholders, the financial community and business partners—while creating a sustainable foundation for the delivery of safe service to our customers in the years ahead.
"The Chapter 11 process allows us to work with these many constituents in one court-supervised forum to comprehensively address our potential liabilities and to implement appropriate changes."
The company also said it expects to have $5.5 billion of committed debtor-in-possession financing at the time it files for Chapter 11 bankruptcy relief. The company expects that this will provide it with enough liquidity to continue funding its operations.
Legal counsel for PG&E is Weil, Gotshal & Manges LLP and Cravath, Swaine & Moore LLP. Lazard is the company's investment banker, and Alix Partners LLP will serve as the restructuring advisor to the company.
As of this afternoon, PG&E stock was down nearly 50 percent.
The drop in stock comes one day after Geisha Williams, PG&E chief executive, announced she was stepping down. Simon is serving as interim chief executive officer for the company.
PG&E has 16 million customers in Northern and Central California. The company faces at least $30 billion in liability costs for its part in the 2017 and 2018 California wildfires that were allegedly started by PG&E equipment, CNBC reported.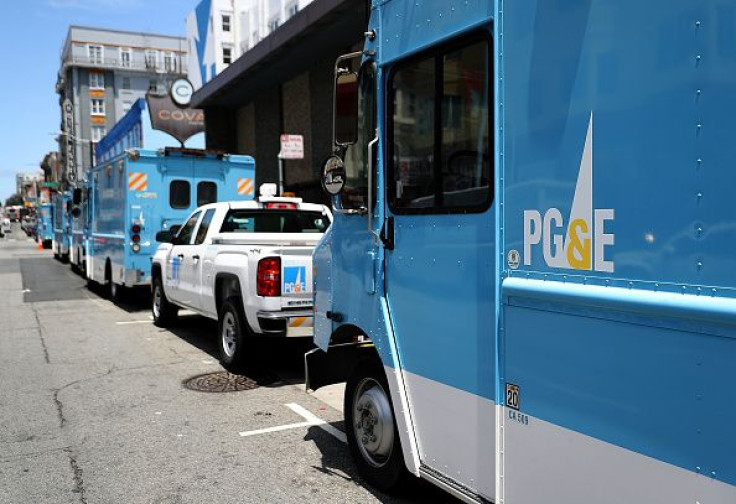 © Copyright IBTimes 2023. All rights reserved.