Philip Saliba, Head Of Major Eastern Orthodox Church In North America, Dies After Leading It For 50 Years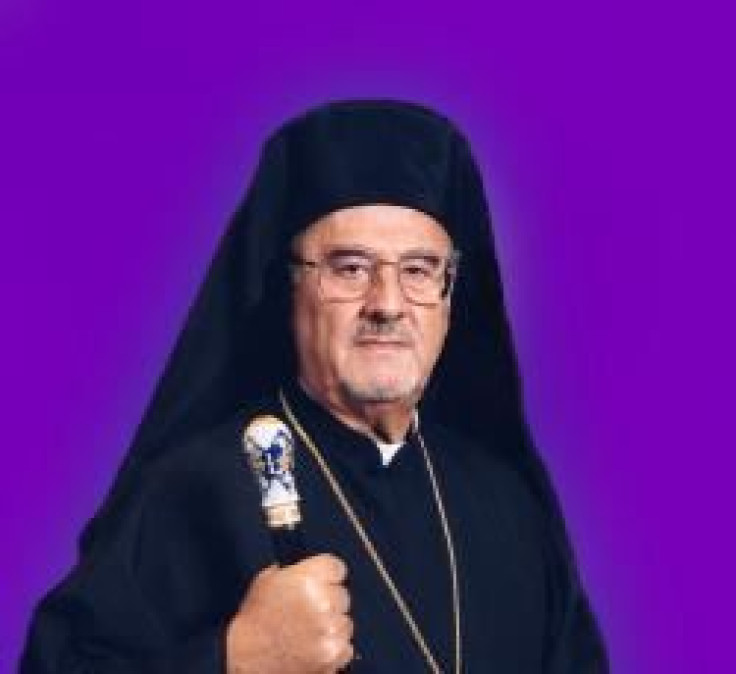 Archbishop Philip Saliba, who led one of the largest groups of Eastern Orthodox Christians in the U.S. and Canada for half a century, has died.
Saliba, who was 82, died Wednesday evening of a heart attack while in Fort Lauderdale, Fla., the Antiochian Orthodox Christian Archdiocese of North America said.
The Rev. Thomas Zain, vicar general of the church, said Saliba had suffered a heart attack about a week ago and appeared to be recovering when he succumbed to another heart attack and could not be revived.
Saliba is being mourned both inside and outside the church.
Eastern Orthodoxy, that branch of Christianity from which Rome split in 1054, does not recognize papal authority. Eastern Orthodox parishes are organized along mostly national lines.
Saliba, who held the titles of metropolitan and archbishop of New York and Metropolitan of All North America, had led his church since 1966.
Though born in Lebanon, Saliba worked to build his church, many of whose members come from or are descended from Christians in Syria, Palestine and Lebanon, into an authentically North American body that welcomed all races and ethnicities. He was instrumental in attracting large numbers of Anglicans, Episcopalians and evangelical Christians into the church. The church had 65 parishes in the mid-1960s but today has more than 260 parishes in the U.S. and Canada.
The passing of Saliba, who also worked to integrate Arab-Americans into the life of his adopted country, is being mourned inside and outside the church.
"Metropolitan Philip was a visionary," said William Swor, president of the board of the Arab Community Center for Economic and Social Services. "He understood the importance of fully integrating Arab Americans into American society and teaching Americans about the rich history of the Arab people."
Saliba was born on June 10, 1931, in Abou Mizan, Lebanon. He studied at Eastern Orthodox schools in Lebanon and was ordained a deacon in 1949. In 1952 he was appointed lecturer in Arabic language and literature at the Balamand Orthodox Seminary near Tripoli, Lebanon. He moved to the U.S. in 1956 to study at Holy Cross Greek Orthodox School of Theology in Brookline, Mass., and was ordained a priest three years later. He became metropolitan in 1966.
© Copyright IBTimes 2022. All rights reserved.
FOLLOW MORE IBT NEWS ON THE BELOW CHANNELS