Philippine Economy Misses Expectations On Industry, Farming And Remittances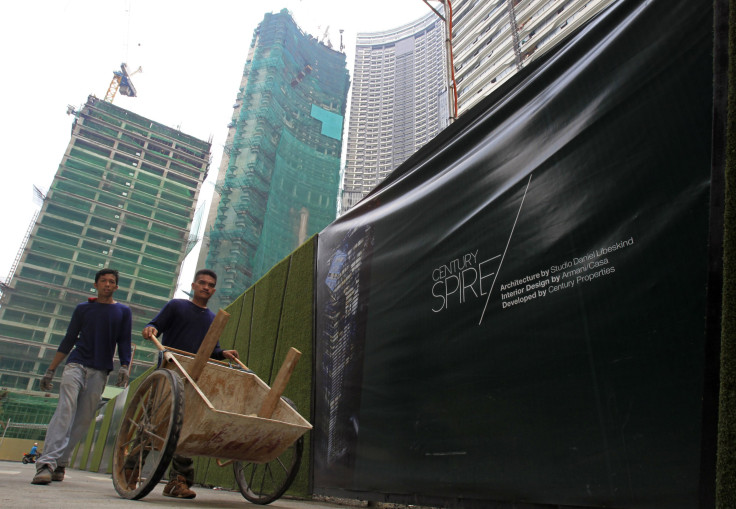 MANILA -- The Philippine economy grew less than expected in the third quarter, dragged by industry and agriculture and the first drop in remittances from overseas Filipinos in years. It was still the third-fastest growing economy in Asia after China and Vietnam.
Gross domestic product expanded 6 percent, compared with 5 percent and 5.8 percent in the first two quarters, respectively, the Philippine Statistics Authority said. Economists had expected 6.2 percent, according to various surveys.
With nine-month growth at 5.6 percent, the government said it could still hit 6 percent for the full year. Its 7 percent target, however, is out of reach.
Strength came from government spending, which shot up 17 percent. Services gained 7.3 percent and consumer spending grew 6.3 percent. The drags were industry and exports, both up 5.4 percent, and agriculture, up just 0.4 percent. Exports were damped by the weak global economy. Farms were hurt by the combination of the El Nino dry spell and several strong typhoons.
"Weak global demand will drag on GDP growth even as the domestic economy remains pretty solid," said Credit Suisse economist Michael Wan, according to Bloomberg. "Services, consumption are still very strong and the growth recovery momentum is intact."
While consumer spending grew at the fastest pace in at least seven quarters, it could have been stronger. Remittances from overseas Filipinos fell in August for the first time since at least 2010. That resulted in a decline for the whole quarter. Remittances, which at $27 billion last year were about a tenth of the $285 billion economy, are estimated to have an outsize effect on the economy because the families that receive it spent much of it immediately.
© Copyright IBTimes 2023. All rights reserved.