Philippine Vice President, A Known Duterte Critic, Faces Sedition Charges
The Philippine National Police (PNP) has filed sedition and criminal complaints against Vice President Leni Robredo and a host of other Filipinos, including three senators, four Roman Catholic Bishops and a university president. They are accused of making plans to destabilize the administration of President Rodrigo Duterte according to Philippine officials.
Unlike the USA, the Presidential and Vice-Presidential elections in the Philippines are run as separate races with opposing parties often occupying the #1 and #2 spots in the government as was the case in 2016. Robredo has been criticized as being eager to replace Duterte and this may have ruffled the feathers of the current president.
At the heart of the complaint is a video made by Peter Joemel "Bikoy" Advincula. He currently is under the custody of the PNP and has a checkered past that may affect his credibility as a whistleblower.
The video links members of Philippine President Rodrigo Duterte's family and his former aid Christopher Lawrence "Bong" Go to the illegal drug trade and two "Groups" or drug syndicates. Billions of pesos may have been paid out by the syndicate over an extended time.
Advincula's was an honor student and studied to become a priest for a few years until his father passed away in 2009 after an illness. He quit his studies to seek employment so that his younger siblings could continue their education.
His marketing and IT skills resulted in his employment for one of the syndicates that he claimed was working out of the Misibis Bay, a luxury resort owned by Elizalde "Zaldy" Co, one of the wealthiest people in the Bicol area. One of more strange claims made by Advincula was that scanned validation codes were embedded in tattoos on senior members of the syndicate who were then sent to a branch of the syndicate in Hong Kong that handled the finances.
Advincula's claim that he personally embedded the tattoo / code on the back of Bong Go was refuted when Bong Go bared his back to an amused audience at an event of the Luntian Party-list in Calamba City in May. His back showed no signs of a tattoo.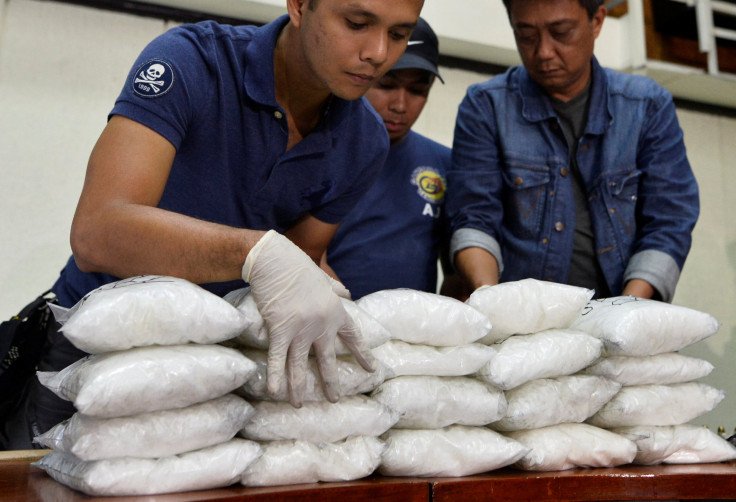 A conviction for estafa (swindling) earned Advincula a 6-year jail term in 2012. He claims the charges were trumped up but while imprisoned he became involved in church activities and a return to his days as a seminarian. He was released in 2017 on good behavior and even helped create a data base system at the Naga City District Jail.
After his release, Advincula went to work for Ardeur World Marketing Corp-Naga branch as an account executive. In 2017 he encountered Bong Go at the company's annual Christmas party held in Quezon City. Fearing he was in danger he left the company only to re-emerge as a whistleblower with a video. The big question is: Is he believable?
© Copyright IBTimes 2023. All rights reserved.