Philippines Bracing for Potentially Deadly Typhoon Nesat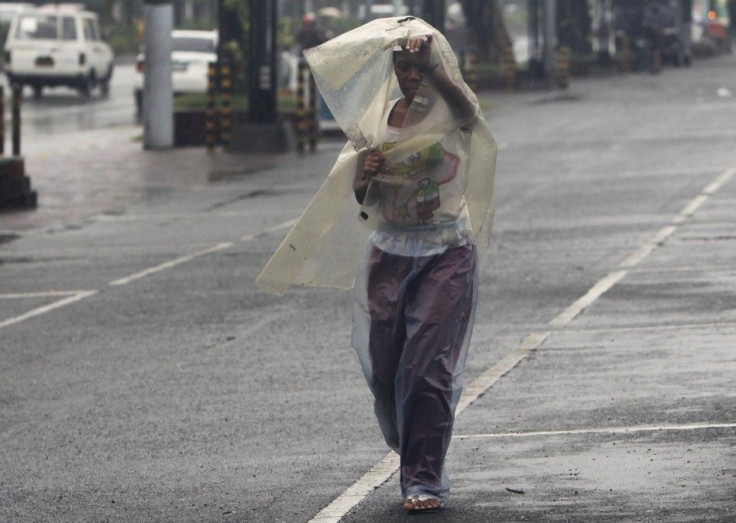 More than 100,000 people were evacuated from the northern Philippines as Typhoon Nesat bears down on the eastern coast of the Pacific country.
Authorities have also closed down schools and grounded airplane flights ahead of the storm, which is expected to make landfall Tuesday morning in eastern Aurora province of Luzon.
Nesat is expected to drench the Philippines with very heavy rains hundreds of miles inland and cause serious flooding.
The National Disaster Risk Reduction and Management Council said the evacuees came from five towns in the Albay province in the eastern part of the country, which are very vulnerable to landslides and floods.
We have been preparing since last week. We have cancelled all classes and asked people not to go to work, Albay Governor Joey Salceda told DZBB radio in Manila.
The rain has not stopped since last night, and this afternoon it was very strong.
He added that some low-lying regions are already submerged in water and impassable by vehicles.
We expect hazards such as landslides, flash floods, strong winds and storm surges, senior state weather forecaster Robert Sawi told reporters.
The typhoon is expected to generate rain of 1 inch per hour over a radius of 400 miles, according to official forecasts.
A storm warning has been issued for an area covering more than 48-milion people, or almost half the nation's entire population.
While the Philippines are typically hit by about 20 storms and typhoons annually, Nesat is expected to deliver a particularly powerful blow.
Civil defense chief Benito Ramos told media that Nesat could be the biggest typhoon so far this year and would feature a diameter twice the size of previous storms.
So far this year, typhoon Nanmadol killed 35 in August, while two storms in July killed at least 70 other people.
The national weather bureau warned that Nesat, which is already carrying winds of 75 miles per hour at its center and gusts of up to 95 miles per hour would continue to strengthen.
There is a possibility it will get stronger because its strength emanates from the sea and if it picks up more power, it could be like a category-four hurricane, Ramos added.
He added that five fishermen have already been reported missing off the coast the eastern Camarines Norte province over the weekend.
Meanwhile, more than three dozen domestic air flights were nixed on Monday, while the coast guard has prohibited inter-island ferries from departing their ports.
The typhoon is also expected to impact the southern island of Mindanao, where heavy rains last week already led to the overflow of major river systems, killing two and making more than 11,000 families homeless.
Associated Press reported that local officials are concerned about the farming communities at the base of Mayon volcano in Albay, 200 miles southeast of Manila.
Mudslides caused by a typhoon in 2006 buried entire villages around Mayon, leaving about 1,600 people dead and missing.
Exactly two years ago, Manila suffered the worst flooding in decades when typhoon Ketsana hit the islands, killing almost 500 people.
© Copyright IBTimes 2023. All rights reserved.