Philippines takes stronger stand in South China Sea imbroglio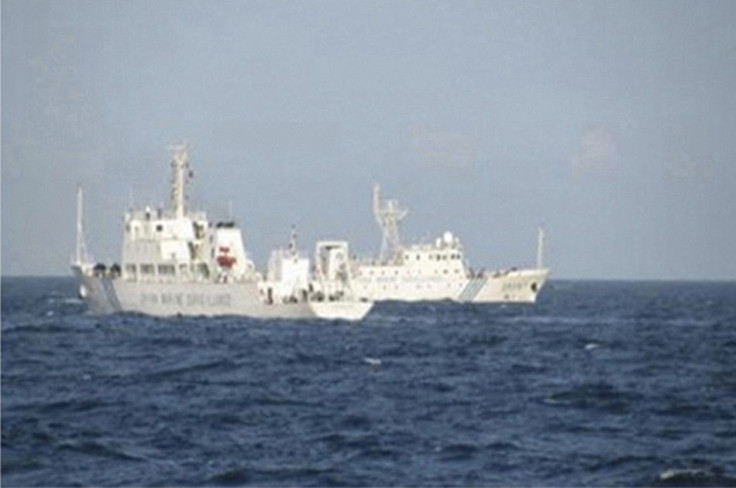 The Philippines and the United States plan to hold a joint navy drill in the disputed South China Sea next week.
Although the long-embattled Spratly Islands are just off the Filipino coast, Manila has been one of the quieter characters in the five-nationdispute for the natural resource-rich water space.
This may represent the beginning of another escalating face-off between China and a Southeast Asian neighbor.
Earlier this week, things were looking up in what has threatened to become and armed conflict.
Vietnam and China have seen a breakthrough in their escalating tensions over the South China Sea.
At one point the imbroglio threatened to break out into armed conflict.
But the two Communist nations just finished a two-day joint navy patrol in the Gulf of Tonkin, including a port call to China.
The face-off started late last month, when Chinese ships cut the cords on PetroVietnam's survey ships, which was surveying the South China Sea for oil. In a subsequent attack on June 9, a Chinese vessel cut cords on another PetroVietnam ship, in what Vietnamese Foreign Minister Nguyen Phuong Nga said was a premeditated offensive.
Both countries believe that the other's presence in the South China Sea is an impediment to their national sovereignty.
Why are they after a small piece of water space?
Some Chinese sources estimate the South China Sea holds over 200 billion barrels of oil, roughly 80 percent of Saudi Arabia's total oil reserves, but others say that's an extreme exaggeration.
The sea is also believed to be rich in natural gases and is one of the busiest shipping routes in the world.
Talks are still underway, but analysts believe that the recent naval patrol represents a gesture -- on the part of both Beijing and Hanoi -- to ease tensions and avoid what could be a costly armed conflict.
© Copyright IBTimes 2022. All rights reserved.
FOLLOW MORE IBT NEWS ON THE BELOW CHANNELS