Phoenix Freeway Shootings: Police Arrest Suspect Linked To 4 Shootings In Arizona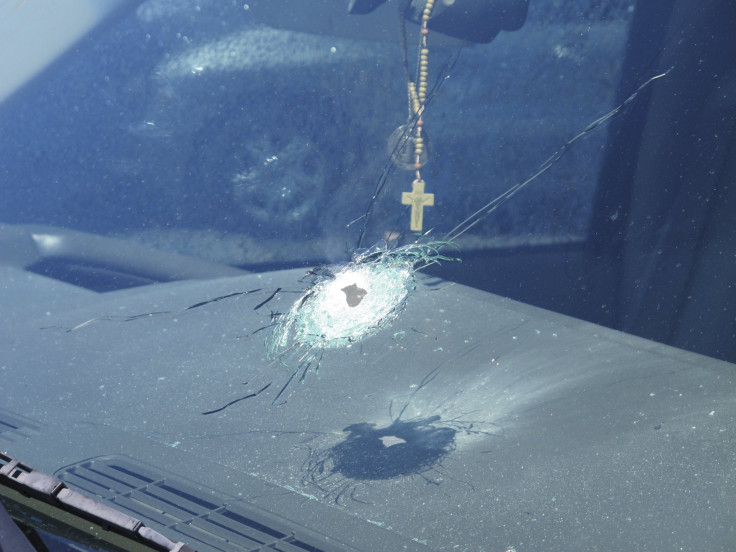 Police in Arizona arrested a suspect Friday in connection to a series of freeway shootings in the Phoenix area. Leslie Allen Merritt Jr. was taken into custody Friday evening at a Walmart in Glendale, a suburb west of Phoenix, authorities said.
The 21-year-old was involved in four of the 11 shootings along Phoenix-area freeways that began late August. Arizona Department of Public Safety Director Col. Frank Milstead said the weapon Merritt Jr. owned was forensically associated with the shootings.
"Over the last two weeks Arizonans have been terrified by shootings on Interstate 10 along with copycats. The weapon and the man we believe is responsible for these shootings in Arizona is in custody," Milstead said, according to the Associated Press. He added that there was a possibility of copycat shooters involved in the crimes. Authorities reportedly said the investigation into the shootings will continue.
Arizona Gov. Doug Ducey confirmed the arrest on Twitter.
Since Aug. 29, there have been 11 shootings on Interstate 10 and Interstate 17 in the Phoenix area, but no shootings were recorded since Sept. 10. Law enforcement officials announced a reward of $50,000 last week for any information in connection to the incidents. Of the 1,000 tips police in Phoenix have received, a little more than half are being actively investigated.
Some of the shootings involved BB and pellet guns instead of bullet guns, police said. No one was killed in the shootings, but one teenage girl was injured when a bullet shattered the windshield of her car.
Following the shootings, several school district buses and motorists did not to commute on the freeways. The shootings also influenced copycats. Three Phoenix teenagers were arrested last week for shooting small projectiles at cars and pedestrians with a slingshot.
Earlier Friday, a judge ordered the release of Oscar de la Torre Munoz, who the police suspected of being involved in the shootings. Police arrested Munoz on Sept. 11 outside a gas station in an undercover operation on an unrelated marijuana charge. He was arrested along with his mother who was later released.
© Copyright IBTimes 2023. All rights reserved.