Pier 1 Imports Store Closings: Retailer Prepares To Close More Than 140 Locations
The list of Pier 1 Import (PIR) store closures may grow as the company reported a $100.6 million loss in the second fiscal quarter of the year and is looking to cut as much as a reported 15 percent of its locations.
Pier 1 interim CEO Cheryl Bachelder said during the company's Q2 earnings call on Wednesday that active discussions have been going on with landlords with some progress being made on rent terms (via The Dallas Morning News). Despite these efforts, the retailer is preparing to close more than 140 locations if can't get its landlords to cooperate, the news outlet reported.
Pier 1 reportedly closed 70 locations so far this year and currently has 951 locations currently operating.
The company saw decreases across the board for the quarter, reporting a 12.6 percent comparable sales decrease compared to the second quarter of 2018 and a net sales decrease of 14.3 percent, down to $304.6 million.
"As we expected, sales and margins remained under pressure in the second quarter," Bachelder said in a statement. "We exited non-go-forward products through aggressive clearance actions, which was the primary driver of our net loss in the quarter. However, the strategic decision to clear through goods paved the way for our merchandise and marketing reset this fall."
Bachelder went on to say that "The organization continues to make progress against our fiscal 2020 action plan, and we remain on track to achieve benefits of $100-$110 million this year, as previously outlined.
"While we anticipate that our merchandising and marketing initiatives will start to gain traction during the second half, we expect a gradual recovery and believe we'll be positioned to demonstrate year-over-year improvement in company comparable sales and gross margin rate beginning in the fourth quarter."
Pier 1 announced that it would be closing 57 stores in June after first stating that 45 locations would be closing in April. The company was also warned for a second time by the New York Stock Exchange that it would be delisted if its shares continued to trade at $1 or less.
Shares of Pier 1 Imports stock were down 11.56 percent as of 3:06 p.m. ET on Thursday.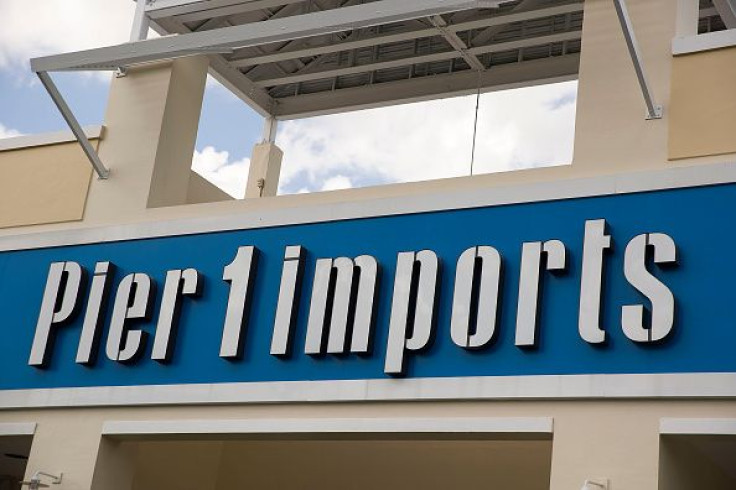 © Copyright IBTimes 2022. All rights reserved.
FOLLOW MORE IBT NEWS ON THE BELOW CHANNELS