Pier 1 Imports Receives Second Warning Of NYSE Delisting
Following its announcement that it would be closing 57 stores; Pier 1 Imports (PIR) has received notice from the New York Stock Exchange (NYSE) that it is no longer in compliance with its listing standards.
Pier 1 received the notice from the NYSE after its average global market capitalization, and shareholders' equity dipped below $50 million. The company's 30-day average market capitalization was about $25 million with shareholder equity at about $9.3 million.
Pier 1 faces immediate suspension and delisting if its 30-day trading average falls below $15 million. As of Aug. 2, the company had an absolute market capitalization of about $14.4. million, according to the notice from the NYSE.
The company intends to notify the NYSE within 10 days of its plan to cure the compliance issue, which will be reviewed by the exchange and could move the company into delisting if does not show a satisfactory remedy. Quarterly reviews of the company's compliance will also be monitored by the NYSE for 18 months.
Going forward, Pier 1's stock will be listed with a ".BC" designator to indicate that the stock is below the NYSE's compliance standards. When the retailer regains compliance, the designator will be removed from its "PIC" stock ticker.
Pier 1 said the notice from the NYSE will not affect its normal business operations or create a default of its debt or other agreements.
This is the second notice that Pier 1 has received from the NYSE about delisting from the exchange this year. The company enacted a 20-for-1 reverse stock split to cure the noncompliance issue at the time.
Shares of Pier 1 stock were down 4.81 percent as of 12:45 p.m. ET on Friday.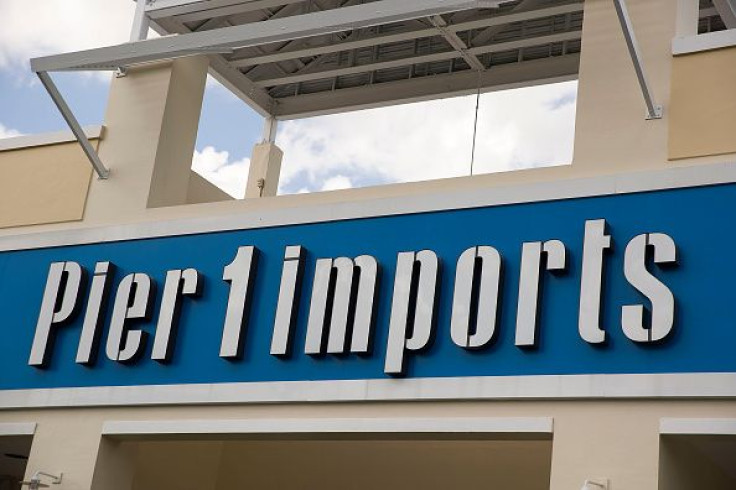 © Copyright IBTimes 2023. All rights reserved.