Pilot Allegedly Flees Aircraft, Abandons Passengers After Hearing Loud Explosion
KEY POINTS
The incident happened on a Vueling flight on July 21
The pilot was the first to flee the aircraft, a passenger said
The passengers got into another aircraft three hours later
A pilot of a passenger jet was allegedly the first to flee the aircraft, abandoning all the passengers on board after he heard a loud explosion before the flight took off, media reports said.
The incident happened on a Vueling flight that was scheduled to take off from Barcelona, Spain, to Birmingham in the U.K. on July 21.
"It was completely shocking. Suddenly there was this huge bang and the smell of burning smoke coming from the back of the plane. All the lights went off and the emergency lights came on – it was terrifying," a passenger identified as Andrew Benion, 50, said describing the incident, Business Insider reported.
Benion said the stewards, who were in a state of panic, initially requested the passengers on board to put on the seatbelts, and later asked them to take it off. During the emergency, instead of helping passengers, the pilot did a "full Costa Concordia," Benion claimed. The term refers to the Italian cruise ship tragedy in 2012 that happened after the captain abandoned the vessel that capsized, resulting in 32 deaths.
"One ran into the cockpit to tell the captain. Then as soon as a stewardess opened the front door, the captain ran straight off. He was just gone. He was first off the plane. He did a full Costa Concordia," Benion said, Lad Bible reported.
Most of the cabin crew also fled the scene, Benion said. Meanwhile, a flight attendant, who stayed behind, asked the passengers to get out of the flight and a Spanish passenger translated to them that the plane was on fire.
"We couldn't believe the captain just left us like that – he was running off to safety and we were all sat there like lemmings," Benion claimed. The incident left all the passengers in a state of panic, he added.
It was not clear what led to the explosion on the aircraft.
All the passengers eventually got out of the plane and got into another aircraft that took them to Birmingham around three hours later, according to reports.
"A different captain then turned up on the plane and apologized but refused to go into detail. He just said, 'We apologize for the inconvenience – we're going to get you back to Birmingham as soon as possible'," Benion said.
International Business Times could not independently verify the passenger's claim.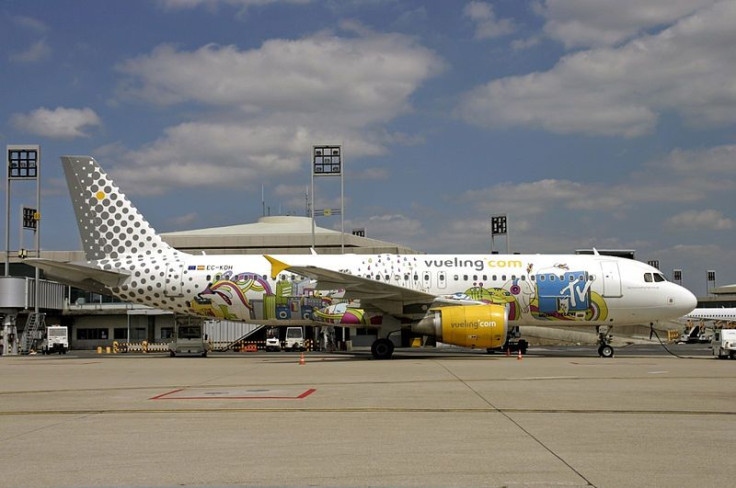 © Copyright IBTimes 2023. All rights reserved.