Pink Lotus Elements Brings Women The Best Wellness Solutions In Real Time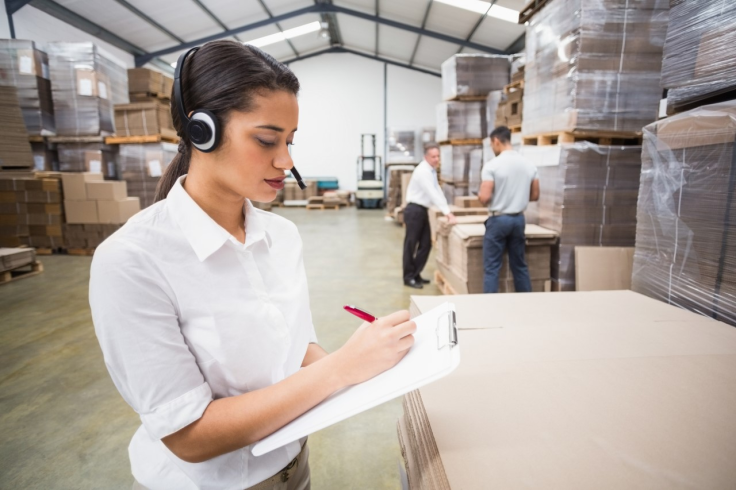 Even with 1 in 8 women being diagnosed with breast cancer, it's not a topic anyone wants to think about unless it's absolutely necessary.
Breast cancer has become the biggest cancer killer in American women aged 29-59, and over the past many decades, a pink awareness movement surrounds us every October and often beyond. From TV shows, NFL players with pink helmets and consumer products that magically change their color to pink once a year - plenty of companies are doing their part to create more awareness for early detection.
In contrast, little awareness has been put towards what to do, or where to look, when a woman is actually diagnosed with the disease.
The status quo has always been that your physician will guide you all the way through this journey, but that is neither happening nor is it realistic. Physicians are very busy people, and as much as their process is inherently programmed to help you, spending 15 more minutes to tell you which beanie, scar cream, drain holder, adjustable recovery bra, wound protection shirt and other products to use - and where to find them - is not something you should bank on.
After all, imagine that same physician spending 15 extra minutes with each of her 12 daily patients - that is 3 unpaid hours.
For better or worse, this is the reality of American medicine in the vast majority of cases.
It's without surprise that the medical community has historically focused exclusively on services that are reimbursable by insurance, while leaving the rest to the private sector. And it is this very dynamic that is responsible for countless stories from women who went through breast cancer treatment - looking everywhere for a certain product - yet it simply did not exist. Over the past decade, this has spurred product innovation and created more than a few good female entrepreneurs who took it on themselves to design the product solutions nobody else had previously thought of creating for them.
However, this has also saturated the breast cancer product marketplace with many smaller mom and pop shops who often lack of scalability, funding, and in many cases, even just a plain business plan.
One California company thought it was odd that it was easier to find pink ribbon bracelets, earrings, t-shirts, hats and stickers online than functional products that support women who are actually going through a battle with breast cancer. And with most of the legitimate products out there not being marketed and funded to their potential, a clear void existed for a leading brand to move into this space and provide a one-stop marketplace with product solutions that have scientific backing and provide a path for women to get better during and after treatment.
While the Pink Lotus brand dates back to 2007, Santa Monica based Pink Lotus Elements is a recent e-commerce offspring that was established in 2016 to fill this large market void.
The online shopping destination provides a simple user experience to get access to validated and clinically-backed product solutions that assist women at any stage of a breast cancer journey.
However, the company's marketing plan is a unique double-edged sword. On the one hand, all of the company's products have some correlation to breast health as that is the company's primary brand identity. Yet, many products in its lineup appeal most to the general women's health customer - those without any breast cancer relation at all.
Take Menopause Miracle, a bestselling supplement that provides symptom relief via a patented formula of ingredients. This product is sold to breast cancer patients since many of them are put into early menopause as a result of the drugs infused into their bodies during chemotherapy, or as a result of an aromatase inhibitor such as tamoxifen. So why would a healthy 55-year old woman in menopause, but without breast cancer, be interested in this product? Simply because the ingredient works for any woman experiencing hot flashes, mood swings and other symptoms, irrespective of whether menopause came as a result of natural age or due to breast cancer. The same logic applies to most other products the company has launched since 2016 – they are designed help women during and after their difficult journey with the disease, but find just as much customer appreciation in many other vertical markets that are not related to cancer at all.
With this dual-strategy marketing approach, Pink Lotus Elements has set itself apart with a business model that is not just unique but scalable beyond the target demographic market of its implied brand ethos. With just its menopause product on its own, the company has an addressable market size of over 40 million women in the US alone, whereas less than 300,000 women will be diagnosed with breast cancer this year.
Using this clever and disruptive approach, Pink Lotus Elements has become a name brand leader in the general women's health market, offering gold-standard wellness solutions to global consumers in real time.
The Content Featured In This Article Was Provided By The Brand
FOR FREE to continue reading
✔️ Unlock the full content of International Business Times UK for free
offer available for a limited time only
✔️ Easily manage your Newsletters subscriptions and save your favourite articles
✔️ No payment method required
Already have an account?
Log in